Fast, high-quality testing shortens the time to market for new digital products, so both companies and developers are interested in it. Accordingly, automation will be widespread not only in 2023 but also in future years. It saves time and labor, provides fast feedback, and gives high accuracy of results.
Despite the development of new conceptual approaches to testing, DevOps will continue to be in demand. According to the Verified Market Intelligence report, the DevOps market will reach $20 billion by 2026, showing rapid growth with a CAGR of 24.7% over the study period.
ZappleTech experts are always on the lookout for trends, forecasts, and changes in the testing market. We have gathered key topics in DevOps practices that will be popular in the near future.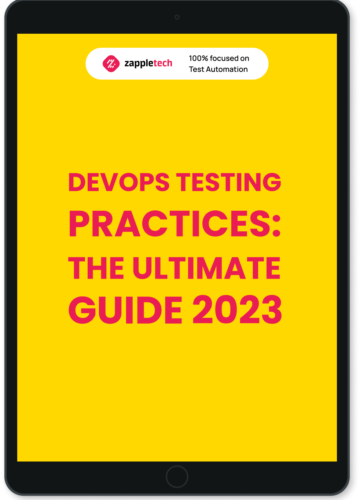 In this book, let's glance at the technologies that IT founders and QA professionals should look at in 2023:
Expected development of NoOps.
Trends and demand for DevOps.
The use of AI and ML at a new level.
Changing blockchain technology.
The spread of cloud testing and others.
GET YOUR FREE COPY RIGHT NOW