Hire Test Automation Engineers
Regardless of the size or complexity of your project, you need test automation engineers to ensure the highest possible quality. With their expertise, you'll close key IT solution tasks faster, clean up code problems, and guarantee your audience the best UX practices. Hire test automation engineers at Zapple Tech and rid your project of bugs!
Our services
Contact us
Best Automation
QA Practices
from Zapple Tech
Have you already decided on the tech stack of your digital product but don't know what skills and tools specialists need before hiring test automation engineers? See what test automation engineers from Zapple Tech can offer you!
Functional Testing
Test automation engineers accelerate and optimize the verification process of an IT solution by creating scenarios for typical feature usage. The advantage of this type of research is that the functional testing is done "blindly" without examining the code or architecture of the digital solution. With its help, experts find buggy algorithms in the program and delegate their corrections to developers.
Unit Testing
Test automation engineers examine each component of your IT solution for errors. This allows them to identify bugs at the earliest stages of digital product creation and prevent them from creeping into future software versions. Test automation uses the black box, white box, and gray box methods to help identify both functional and non-functional problems or even risks of their occurrence.
Integration Testing
Test automation engineers comprehensively test IT solution components in a single system. This allows them to study the behavior of the modules when interacting with each other, detect integration problems, and fix them. Usually, three approaches are used: top-down, bottom-up, and sandwich. They provide an opportunity to test all interaction patterns and backward compatibility between all software elements.
Smoke Testing
Test automation engineers comprehensively verify each version of the IT solution built through a minimal set of scenarios. They examine all iterations, identify their viability and stability, and look for problems. This optimizes development by focusing efforts on upgrading the most robust variations of a digital product, application, or system.
Non-functional Testing
Test automation engineers perform a wide range of different tests that are not directly related to the functionality of a digital solution. They test IT product performance, load tolerance, security, and many other parameters that demonstrate how well the app and its components work.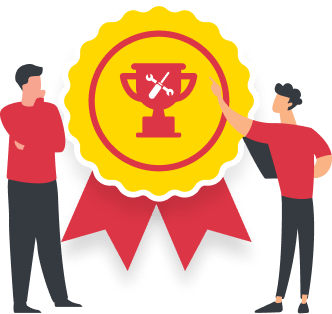 Performance Testing
Test automation engineers examine the project for potential performance degradation under normal and increased workloads. By optimizing scripts for custom software interaction scenarios, they test the overall performance and responsiveness of the digital product. This ensures that the target audience won't encounter productivity issues after the release.
Regression Testing
Test automation engineers run a cycle of re-checks of a digital product's code and functions after each iteration's release. This is necessary to exclude bugs after making changes in components and program modules. Thus, when re-running scripts, performance should not degrade, or bugs should not appear; otherwise, the software is considered to have degraded.
Keyword-driven Testing
Test automation engineers use advanced tools and methods to test digital products. One of them is the keyword test. Its essence is to use the interpreter of simple words and phrases into executable code, responsible for investigating a particular area of the app. The described method is faster and easier to use, and the results are not inferior in validity to classical QA methods.
Data-driven Testing
Test automation engineers focus on creating reusable external data sets for tests. The information is stored in a spreadsheet format with prescribed dependencies between cells. This makes it possible to apply pre-created files in scenarios that automatically test the full range of data.
How to
Hire Test Automation Engineers
from Zapple Tech in 5 steps?
Expert staff in the company means prompt support and systematic development of the project. Although, in some cases, it is worth involving third-party test automation engineers in the work process, which will help reduce budget costs and increase the team's overall productivity.
This process will require a minimum of effort on your part and, in return, will provide quality support to test automation engineers for your project. So, all you need to do is:
Shortage of in-house experts.
If all your team members are busy with the project and don't have time to perform their duties fully, then it's likely that external test automation engineers will be needed. Such cooperation will allow you to close the project on time, minimizing bugs.
Lack of industry experience.
There are cases when the qualifications of full-time employees are not enough to solve a number of tasks. This can be automation QA as well as specific types of checks and tools. In this case, you will need third-party test automation engineers.
Fast project start-up.
External test automation engineers often work on a contract that is concluded in a matter of hours. So you don't have to wait for the contract to be drawn up, and work on the project will start within the first week of cooperation.
Budget savings.
As a rule, staffing entails logistics, equipment, and rent costs. Delegating automation QA tasks to third-party test automation engineers minimizes operational and organizational costs.
If development or automation QA are not your company's main business profiles, then hiring test automation engineers can be ideal for long-term or complex projects. Even in the short term, working with external specialists helps you save your budget while adhering to high-quality standards and deadlines.
Our
web testing
process at a glance
Our security testing services include IT auditing and penetration testing, as well as ongoing suggestions to protect your data. If your company need software security testing, you can count on us to meet all of your requirements.
Describe the project's features to our manager: the technology stack, functionality, target platforms, scale, and idea. We will select the best candidates for you based on the information received.
Provide analytics and work plans. Guided by these data, we will be able to draw up a contract on recruiting for a certain period to form the details of cooperation.
Send a profile set of tests to verify the qualifications. This way, you can test the skills of our specialists to see if they are the right fit for your project.
Get to know all the candidates. We have more than 130 experts with a wide range of skills. Chances are there are several candidates you can work with.
Sign a contract to hire test automation engineers. Experts stay with the company but are brought under your management for the duration of the contract, integrated into the team, and take on the agreed responsibilities.
As you can see, the hiring process is simple and quick. You don't have to freeze or suspend your project while recruiting. Contact a Zapple Tech manager, execute the contract, and get started on development with comprehensive QA without delay.
The process of hiring
Test Automation Engineers
After getting to know our resources and experts, it's time to sign a cooperation contract. This process is much easier than it seems at first glance.
It consists of five steps:
Level 1
Leave your request in the contact form on the website, indicating the best time to call or meet.
Level 2
Confirm your request electronically and wait for feedback.
Level 3
Communicate with the selected test automation engineers, specifying the nuances of the project.
Level 4
Legally formalize your cooperation, stating the terms of hiring, scope, and specifics of the work.
Level 5
Introduce our experts to the team and evaluate the quality of their skills.
In just five short steps, you will get one or more top representatives of the QA industry at your disposal. With their help, you will implement the project on time and ensure the highest possible quality of your digital product.
Assurance of QA services and test automation are our main work profiles. We have closed over 100 projects for clients all over the world during the whole period of the team's existence. Our specialists are trained in advanced QA techniques, technology, and tools.
We are not tied to a single industry or skill set, performing the full range of test automation and quality assurance work on digital products. With advanced tools and algorithms, we efficiently solve the most complex tasks and challenges in the development process.
The entire spectrum needed to maximize digital product quality: Functional Testing, Unit Testing, Integration Testing, Smoke Testing, Non-functional Testing, Performance Testing, Regression Testing, Keyword-driven Testing, and Data-driven Testing. We also implement other types of testing upon request, which can cover up to 100% of project tasks.
The price of the work depends on several factors: the scale and complexity of the project, the number and level of experts involved, the time needed to complete all tasks, and the tools and technologies used. On average, complex testing is estimated at 15-20% of the total cost of development. Hiring employees from the staff is calculated individually.
Before the expiration of the cooperation agreement. It can be extended upon request or shortened if necessary. We do not withdraw our experts from third-party projects on our own initiative. As an exception, the contract may be terminated by agreement between the parties or in the event of a breach of contract by one of the parties.
As a rule, within a week after the application is submitted. The preparation process is very simple: discuss the details of the project, select the right candidate, verify skills (if requested), sign a hiring agreement, and integrate the expert into the team. The sooner you hire an expert, the sooner they will start working on the quality assurance of your digital product.
If necessary, our specialist will perform a set of your tasks to confirm your skills. In order to provide you with the best possible service, we maintain a staff of experts with various experiences and skills. This way, we provide the best candidates for your development team with specialized industry knowledge.
Our rating and feedback from satisfied customers are a guarantee of quality. If the expert does not meet your expectations, we can replace them with another performer. If, after this rotation, you are dissatisfied with the cooperation – we will refund the money and terminate the cooperation.
Yes, you can terminate the employment contract at any time, only if it is the fault of our specialist that your project has failed. All conditions of cooperation are written in the contract and fully indicate the possible reasons for its termination by both parties.
Yes, we provide both personal and team hiring. In addition, we can fully cover the needs of your project by forming a team of performers. The integrated approach is considered the best because all participants are already coordinated and have experience working together.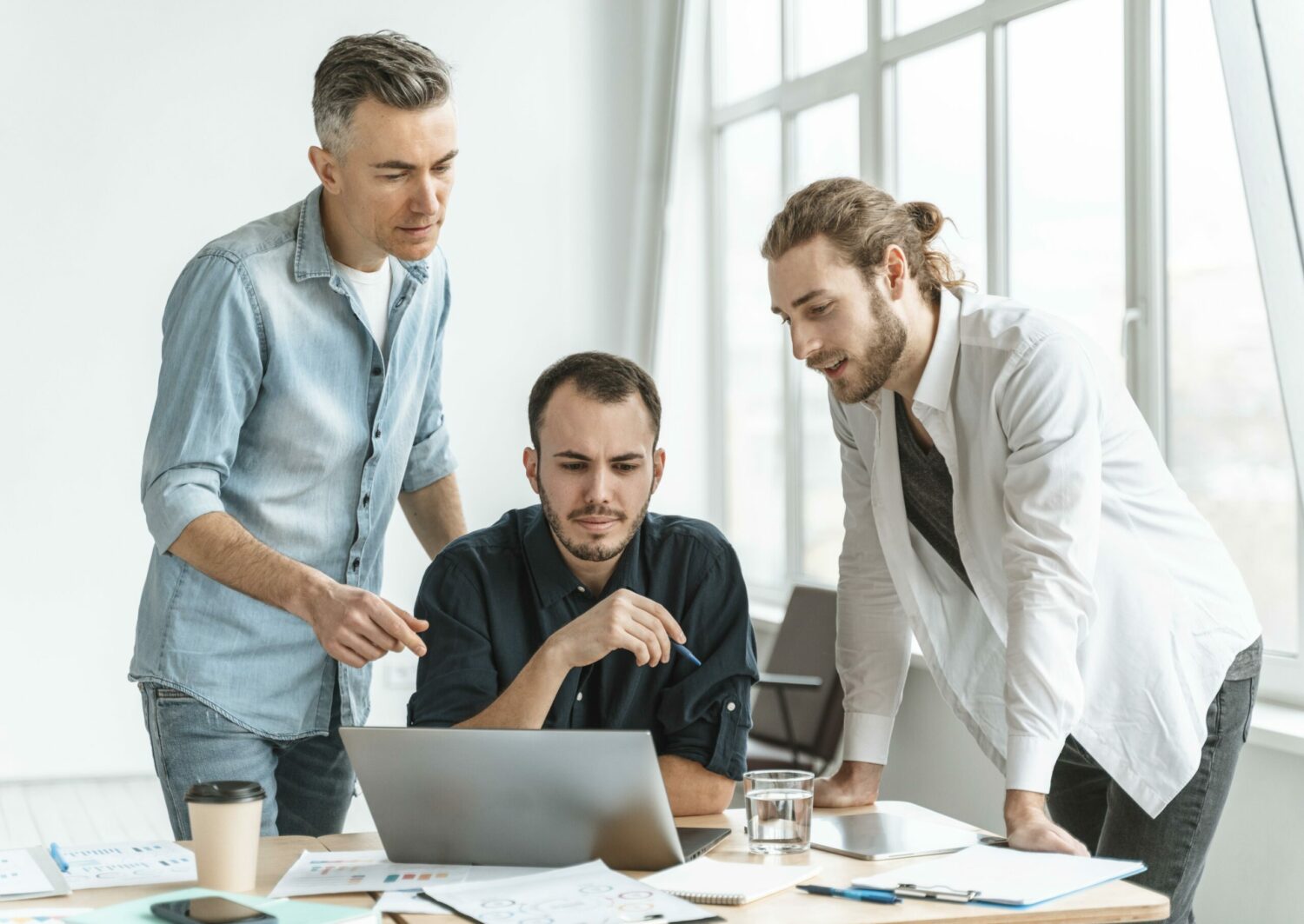 +40 projects
Join satisfied clients
Working with Zappletech, you will have quick engagement in 1-2 weeks, organized senior-level engineering team with a product development mindset, save up to 30% of the budget, time and efforts compared to hiring and managing your in-house development team.
Start a project