Automated testing maintenance
Automated tests run on their own, but they need a little help to stay in shape. Proactively address test automation maintenance with initiatives in these two key areas.
Free project estimation
Contact us
Types of
automate test maintenance
1) Test automation maintenance methods are divided into two categories: those for when working tests begin to fail and those for tooling adjustments.
2) Automated tests will fail as programmers update the software over time, simply because the code under test has changed. When a test fails, it must be determined whether the failure was due to a change in behavior, an unforeseen side effect, or a genuine software flaw. The team can then decide whether to change the code or update the test, or both.
During a 5-month maintenance period, what can be modified in an application?
Quite a bit. Really. Especially when seen from the perspective of previously developed automated test cases. When I joined one of our initiatives, that's exactly what happened. I was aware that well-written automated tests were in use, and that they had actual economic benefit. They were trusted by the development team and were included in each and every new release candidate. But, as is often the case with design, a slew of new features appeared, and no one had time to maintain our e2e gem. And as time went on, more and more tests stopped becoming green, until none of them passed at all.
What ZappleTech does to minimize the maintenance
Maintaining a straightforward approach
Each test case should ideally focus on a single function or conceptual action, and should only fail for one cause. Test scenarios that are more complex are more likely to be flaky. If a test case has a lot of stages, consider splitting it into two or more test cases.
Deciding what to test before you can decide how to test it
A well-designed test case will require less maintenance in the future. Begin by identifying each function to be tested, then break each test down into a series of simple stages with a clear statement of the expected outcomes. Only after this has been completed should you decide which tests should be performed manually and which should be automated. For advice on the best types of test cases to automate, see the first post in this series.
Making a list of your test cases
Documentation may help ensure that each test case is well-designed, including test preconditions, execution processes, and expected results. Using a test case template or a tool like TestRail to manage your test case documentation can be extremely beneficial.
Using naming standards
UI elements and test objects should have self-explanatory names. Consider whether a test case or test step is too complex and needs to be streamlined if you discover that comments are required to document it. Comments that explain why a test is the way it is are an exception, in that they are valuable. A suitable statement in tying a test to a choice made outside the testing is "Product management specified a requirement that this activity must complete within three seconds." "Calculate the outcome" is almost likely a terrible comment, because it only communicates something that might have been conveyed better in the exam itself.
Our
web testing
process at a glance
Our security testing services include IT auditing and penetration testing, as well as ongoing suggestions to protect your data. If your company need software security testing, you can count on us to meet all of your requirements.
Privilege Escalation
Penetration (optional)
Honesty in a sea of mis-information! Zappletech is a full stack agency in regards to project management, billing and getting the work completed by top shelf developers.

Marco Taddei
Founder at WebMDT, USA
Always fast and professional. Exactly what we have needed for company with dynamic growing business. We were working together on automation testing framework.

Hennadii Bulakh
Manager at Sixt/Ride, Germany
I've really enjoyed working with Zappletech. To be honest, it's been better than having an in house team of developers. They are smart, hard working and pick up on projects easily.

Thomas Ugarte
Co-Founder, USA
My developers really enjoyed the trainings and consulting done by zappletech. We found the trainer very competent. Thank you guys!

Jakub Polomsky
Technical Module Owner, Austria
Zappletech have provided us with software development and test automation services, both in terms of guiding the architecture, and implementing a lot of test case.

Chris McVittie
Head of Technology, UK
testimonials
We can say a lot about ourselves. But we think it means much more coming from some of the people we have worked with. Here's what customers across the country say about working with Zappletech.
Contact us





Projects with QA processes improve product quality by 30 percent than those without QA processes.
Contact us today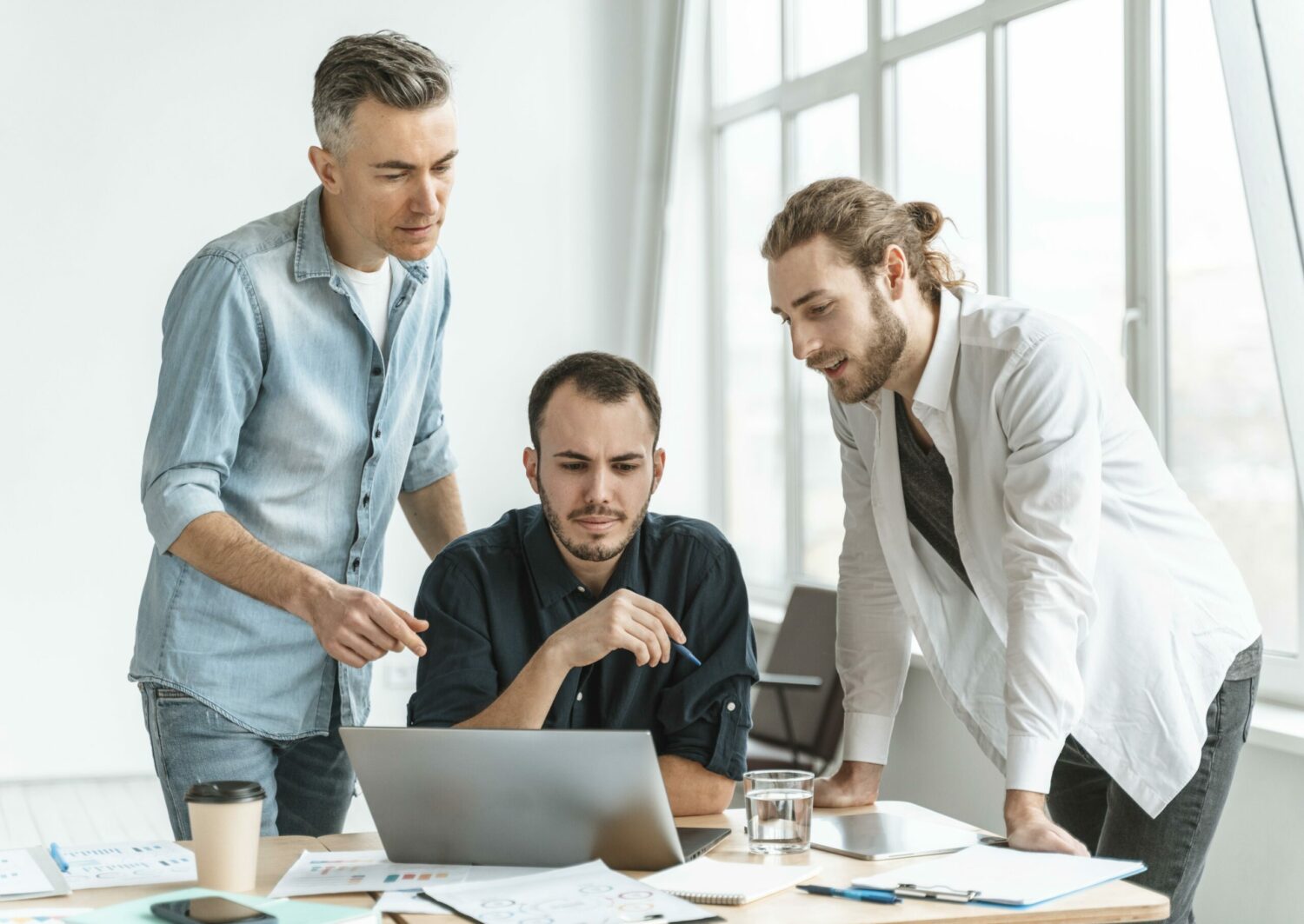 +40 projects
Join satisfied clients
Working with Zappletech, you will have quick engagement in 1-2 weeks, manage an organized senior-level engineering team with a product development mindset, and save up to 30% of the budget, time, and efforts compared to hiring and managing your in-house development team.
Start a project