Do you want to quickly and efficiently implement a digital solution testing project during its development? Delegate the task to the quality specialists at ZappleTech! A dedicated QA team will do everything possible to ensure the client's IT product works perfectly.
Our services
Contact us
Dedicated
Quality Assurance Team
Testing a digital product or project, regardless of its type, scale, or purpose, is crucial for its viability.
The speed of software performance, stress resistance, behavior in non-standard usage scenarios, and the presence of bugs all affect the viability of an IT solution.
Only those projects that have undergone proper testing survive in the market.
Focus on your business's key operations and delegate testing and quality control processes to dedicated experts.
This way, you will improve work efficiency, reduce project failure risks, satisfy the needs of each client, and overall enhance the quality of development.
However, the benefits of testing with dedicated teams do not end there.
Prioritizing development speed can lead to overlooking testing it is an issue for future scalability in digital projects.
Given in-house testing challenges, especially with a development-focused team, the solution is simple: delegate to ZappleTech's specialists.
By doing so, you ensure that your project's progress pleases investors, developers, and clients alike.
Dedicated experts on our team test your software extensively, integrating directly into the development process.
Our experts will integrate thorough testing into your software's development, providing actionable results to enhance project quality at every stage.
At each stage, you will receive testing results that you can use to improve the project's quality.
Advantages of
Dedicated QA Team
If you're not sure whether to order project testing services from dedicated experts, you should first evaluate the benefits of such a solution:
Gain exclusive access to a specialized skill set in testing with dedicated QA team
Dedicated testing specialists from ZappleTech have a Middle-Senior level and over 10 years of experience implementing various testing projects. You will receive qualified assistance from experts who will make your product better and more reliable.
Modern methodologies and an understanding of the values of dedicated testing
By collaborating with dedicated specialists from ZappleTech, you can rely not only on Agile, DevOps, and other methodologies but also on nearly full automation of your testing project and comprehensive QA services, including business analysis, requirements analysis, and UX proof of concept and diagnostics.
Close integration of dedicated testing into development processes
During testing, dedicated experts from ZappleTech utilize the same communication and tracking tools as developers: Slack, Jira, Jenkins, and more. This means that the development and testing processes will be highly synchronized.
Independent expertise and security of dedicated testing
Dedicated specialists from ZappleTech provide a fresh perspective on your project's status, quality, and other aspects, including specifications, compliance of the technical stack with potential client expectations, and adherence to high industry standards of quality.
Self-organization of the dedicated team and responsibility for testing quality
Dedicated experts from ZappleTech will independently develop and implement a testing plan that will align with the roadmap of your project. This will ensure complete coverage of your project's needs and its quality.
Rapid deployment of dedicated testing and its execution in due time
Dedicated testing experts from ZappleTech will initiate the verification of your software from the earliest stages of its development, even before its launch. They will review specifications and project objectives and formulate a testing plan while preparing test cases and environments in advance.
Dedicated QA Team
is Perfect for You if
You don't have the funds or the desire to form and maintain a team of QA specialists.
Your project has serious quality issues you cannot resolve without dedicated expert help.
You need specialized testing quality skills that are lacking in your in-house team of specialists.
You need to automate and expedite the testing process of your project without compromising its quality or delaying deadlines.
You require a dedicated team of testing experts to work on a large-scale or secondary project.
You want to ensure the quality of your project but lack the time, resources, and testing experts to do so.
Your project is facing serious quality issues that you cannot resolve without the assistance of dedicated experts.
There is a need to reduce budget expenditures while maintaining the high quality of the project.
You need to involve your in-house specialists in addressing other development needs.
Your project demands rapid deployment of dedicated testing and its execution.
Found your reason in the list? Don't put off what is more profitable to do now! Contact ZappleTech specialists and order a testing service from our dedicated team. Our dedicated QA team is always ready to help you!
The dedicated ZappleTech team provides a range of testing services. You can choose either a specific type of quality assurance project or a whole range of services, focusing on the current state of the product and its current needs.
Automated testing
Checking your product using testing algorithms.
Manual testing
Manually review IT solution, including modules and behaviour.
Outsourcing testing
Independent execution of all project testing tasks.
Consulting testing
Assistance in defining the goals and strategy of testing.
QA
Control of testing and other processes, optimizing them.
QC
Analyzing specifications and ensuring IT conformance.
Cross-platform testing
Assistance in verifying the quality of digital products based on hybrid frameworks, ensuring their responsiveness and compatibility with platforms, browsers, and more.
Mobile testing
Comprehensive testing of IT solutions for iOS and Android, regardless of their tech stack and scale.
Web testing
Testing websites, web apps, SaaS solutions, or any other type of cloud resources and software through comprehensive quality assurance.
Testing of MacOS/Windows/Linux products
Conducting thorough testing of desktop solutions, such as full-featured software, commercial products, and more.
Functional testing
Testing the functionality, performance, and correctness of command processing, result outputs, and other aspects of a digital solution.
Module testing
Independent verification of each module, followed by API testing and integration within the system to ensure its functionality.
Regression testing
Verifying your product and each iteration to ensure that it functions correctly after upgrades or modifications.
End-to-End testing
Comprehensive examination of software operation, assessing its behavior and the correctness of functioning across all components.
Acceptance testing
Evaluating the digital product under standard and non-standard conditions, considering potential usage scenarios and their consequences.
Continuous testing (support)
Cyclic validation of the product after its release, localization, and resolution of ongoing issues that may affect the UX.
The dedicated testing team of ZappleTech includes:
Project managers
Efficiently drive projects forward
Client relationship experts
Cultivating trust for success
Testing experts
Mastering digital quality assurance
BA, RA, SA, PM, PO
Unlocking success together
Quality assurance engineers
Elevating excellence, ensuring perfection
Specialists in quality control
Precision in quality control
Reasons to Work With
Our Dedicated Team
Hire QA team is beneficial for clients for several reasons:
The highest level of expertise from a dedicated team
The ZappleTech team consists of mid- and senior-level experts to help get your project done.
Unprecedented level of project quality
ZappleTech's dedicated experts offer the best solutions, going above and beyond while testing your IT product.
Emphasis on client convenience
You will have full control over the project implementation process and can make adjustments at your convenience.
Focus on client requirements and their project
The dedicated ZappleTech team always considers the client's preferences and fully incorporates them into the QA project.
Quick project initiation
You don't have to wait for dedicated testers to join the project. They will be involved even before the development begins.
Personalized services for each client
You get maximum value for your current budget. And you get the highest quality and expertise in QA.
ZappleTech offers you several cooperation options to choose from:
Full project outsourcing
We take over your project. We keep you fully informed about the progress and quality of the IT product.
Team expansion with experts
Several of our specialists join your team remotely and work on the current project for a fixed period or until completed.
Hiring a dedicated team
An independent team begins remote collaboration on your project with the existing company staff using provided tools.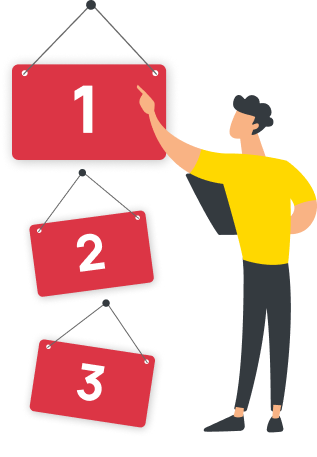 Are you ready to collaborate with industry-leading QA experts? Contact a ZappleTech manager, and we will help elevate the quality of your digital solution to the maximum!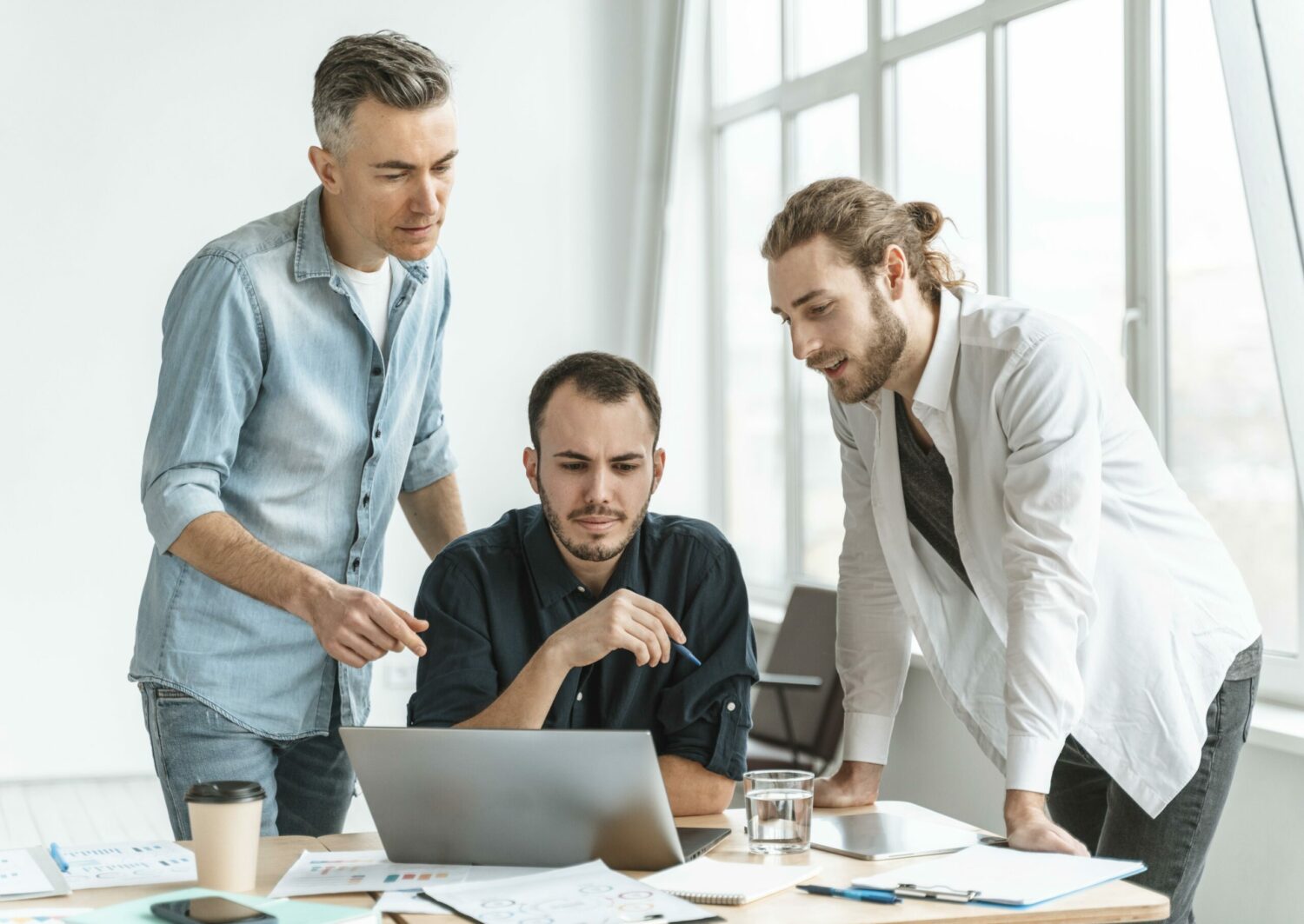 +40 projects
Join satisfied clients
Working with Zappletech, you will have quick engagement in 1-2 weeks, organized senior-level engineering team with a product development mindset, save up to 30% of the budget, time and efforts compared to hiring and managing your in-house development team.
Start a project