Tool and solutions development
Zappletech builds a robust and maintainable tool and solutions development. Most companies typically focus on just web testing, where as we have strong expertise in all aspects of test engineering: Web and mobile testing, REST API testing, embedded/iot testing, performance testing and CI/CD pipeline.
Free project estimation
Contact us
Advantages of
automation testing
with Zappletech
Improved test efficiency
Zappletech can assure you that tests will be efficient and fast
Lower maintenance costs
Cut the costs effectively by using our services
Minimal manual intervention
All processes are fast and well-automated
Maximum test coverage
Tests made with Zappletech always have maximum coverage
Tool and solutions development are what we provide:
Building an automated test strategy with selecting proper tool and solutions needs effort at first, but it pays off in the long run by freeing up human resources to test more complex scenarios. Today is a casual free consultation. Let's discuss our possible cooperation.
Contact Us
Custom web test automation framework development
Test automation framework can be defined as a set of processes, standards and interactions between the components in which scripts are designed and executed.
Environment preparation and management
A testing environment is a setup of software and hardware for the testing teams to execute test cases. In other words, it supports test execution with hardware, software and network configured.
Test management integrations
Test Management Systems (TMS) are software tools that help you manage and monitor your testing process. You can create and store test cases there, organize them into test runs, and analyze the results of their executions.
Reporting analysis tools
Reporting tools are software that provides reporting, decision making, and business intelligence capabilities. It is also used for converting raw data into knowledge. In ZappleTech we're using this tools to ensure your project success.
Data management tools development
We ensure that all the activities surrounding data management from collection to collaboration work together effectively and efficiently to be as useful as possible and easy to govern.
Development of a custom performance framework
The goal of Zappletech is to set up, run, and assess performance on Atlassian Server and Data Center product instances under load. Using this framework will boost your project productivity.
Integrations of CI/CD
CI/CD is a way of delivering apps to consumers more often by incorporating automation into the app development process. Continuous integration, continuous delivery, and continuous deployment are the three major ideas associated with CI/CD.
Development of a custom mobile test automation framework
It's an essential component of any effective automated testing procedure. We will reduce maintenance costs and testing trials, resulting in a greater return on investment for analytical teams wanting to improve their development processes.
End-to-end testing process
End-to-end testing allows us to evaluate the entire software for dependencies, data integrity, and connectivity with other systems, interfaces, and databases in order to replicate a full production situation.
Infrastructure selection
Our staff will make certain that all testing procedures are carried out on the appropriate device. Our experience with application testing services enables us to select the most appropriate device for your company needs.
Test tooling of your choice
We work with software testing teams to help them manage, track, and maintain their tests. The tools that we choose can integrate very well into continuous integration and continuous delivery processes.
Transparent and actionable reporting
Our clients may check the status of their campaigns at any moment. We take the toolkit and set it up so that they can see the report at any time in the reporting system of your choice
Our
web and mobile development
process at a glance
We offer web and mobile development for your project, which include everything from roadmap planning to test tool selection to test execution and growing test automation. You can accelerate software releases and reduce production defects by working with us.
Improve
Automation testing and test cases
Honesty in a sea of mis-information! Zappletech is a full stack agency in regards to project management, billing and getting the work completed by top shelf developers.

Marco Taddei
Founder at WebMDT, USA
Always fast and professional. Exactly what we have needed for company with dynamic growing business. We were working together on automation testing framework.

Hennadii Bulakh
Manager at Sixt/Ride, Germany
I've really enjoyed working with Zappletech. To be honest, it's been better than having an in house team of developers. They are smart, hard working and pick up on projects easily.

Thomas Ugarte
Co-Founder, USA
My developers really enjoyed the trainings and consulting done by zappletech. We found the trainer very competent. Thank you guys!

Jakub Polomsky
Technical Module Owner, Austria
Zappletech have provided us with software development and test automation services, both in terms of guiding the architecture, and implementing a lot of test case.

Chris McVittie
Head of Technology, UK
testimonials
We can say anything we want about ourselves. But we think it means a whole lot more coming from some of the folks we've worked with. Here's what nonprofits across the country have to say about working with Zappletech.
Contact us





Projects with QA processes improve product quality by 30 percent than those without QA processes.
Contact us today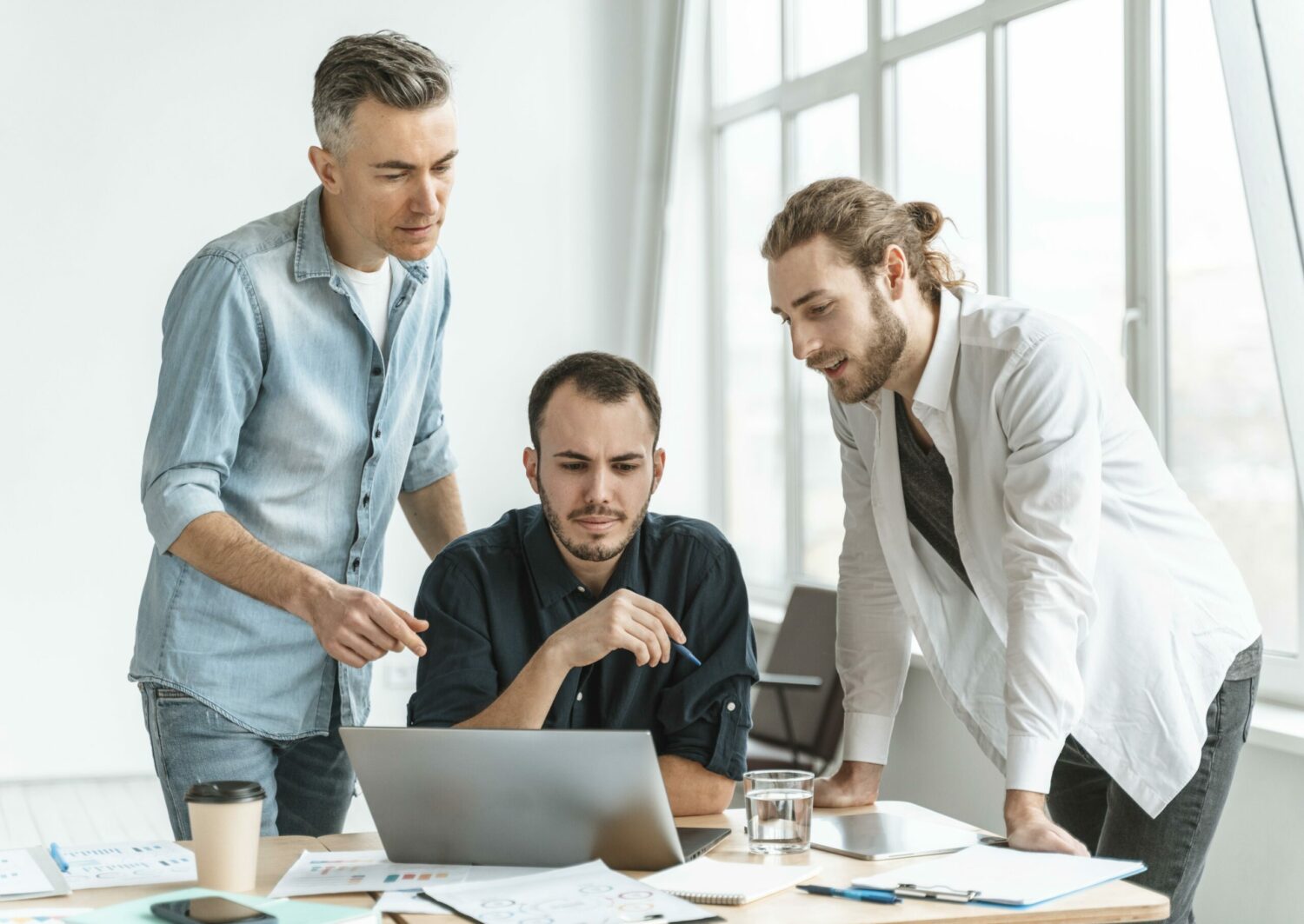 +40 projects
Join satisfied clients
Working with Zappletech, you will have quick engagement in 1-2 weeks, organized senior-level engineering team with a product development mindset, save up to 30% of the budget, time and efforts compared to hiring and managing your in-house development team.
Start a project