We ensure that your product fulfills market needs, meets international quality standards, and attracts new customers by offering a comprehensive range of test automation and QA testing services. By incorporating test automation into your project, you cut your project expenses in half.
Our portfolio
Contact us
Our
solutions
include,

but are not limited to:
Computer software, financial services, leisure, travel & tourism. We have extensive experience in testing web and mobile applications on different levels, from security to usability. Check our automated testing services below.
Contact Us
Services
we provide in test automation and TestOps
Zappletech's Automation Testing Service is a full-cycle approach to increase QA efficiency that covers assessments, planning, test automation consulting, best-practice implementations, and custom solution development with further support and training.
Estimate your project right now
Scripts implementation
There are different ways to create automated testing scripts: keyword-driven approach, data­-driven scripting, BDD or Gherkin, acceptance tests, or TDD. And we deal with all types of testing and adjust scripts effectively following project requirements.
Tools of evaluation and assessment
There is a wide range of tools on the market nowadays. Which one is appropriate and can fit nicely to project requirements and return ROI? We tried many tools and frameworks for 50+ projects and know what works well and what does not. We can help you do the first step, define the toolset, and set up test automation from scratch.
Infrastructure setup and TestOps
Creating solutions and scripts are 50% of the way. Automated tests should be practical: you should run your tests quickly in minutes or even seconds to run the testing cycle quickly. We can set up servers, containers, and clusters to run tests in minutes.
Custom frameworks and tools development
Each project is unique. Standard out-of-the-box approaches and tools don't work here. You need to create high-level abstract layers, integrate with the project ecosystem, and automate routine to maximize reuse. Custom solutions fill this gap. We can develop tools and frameworks that suit your needs based on page factory, page objects, step objects, screenplay, etc.
Continuous integration and continuous delivery
It's critical to automate QA processes as much as possible until automated delivery. Manual testing, as well as test automation, are nicely fit to modern development pipelines. We can set up that integration for you.
Review and audit test automation solutions
Rapid test automation can rely only on an effective codebase and strategies. Our experts provide ongoing audits of software testing and test automation strategies. They include detailed reports on the operations, issues, and processes to ensure return on investments.
Functional testing
Functional testing is a quality assurance process, where test cases are based on the specifications of the software component under test.
Perfomance testing
Performance testing is used to assess how well a system responds to commands.
Penetration testing
A penetration test, also known as a pen test, is a simulated cyberattack against your computer system to check for exploitable vulnerabilities.
Localization testing
Localization testing is used to ensure that a product is suitable for a particular culture or location.
UX / Usability testing
A researcher invites participants to complete tasks using one or more particular user interfaces during a usability testing session.
GUI testing
GUI testing is the practice of confirming the proper operation of a graphical user interface for a specific program.
Compability testing
Compatibility testing is a type of Software testing to check whether your software can run on different hardware, operating systems, applications, etc.
Regression testing
Regression testing is re-running functional and non-functional tests to ensure that previously developed and tested software still performs after a change.
Integration testing
Integration testing is the phase in software testing in which individual software modules are combined and tested as a group.
Zappletech offers you various types of cooperation based on our engagement in your business. We provide fully-managed testing and co-managed testing. You can see more detailed information about this cooperation below.
Co-managed testing
Management is on your side, and everything is under your control, but you may not have in-house testers.
Fully-managed testing
Some people like to test in a Do-It-For-Me manner. Our test management staff, comprehensive client services, and network of professional testers enable Zappletech to provide completely managed testing services. We build the test cases, attend your engineering standups, and make tests for you, so you don't have to hire an in-house QA.
Outstaffing
We give you the resources to implement in your processes, but without our management.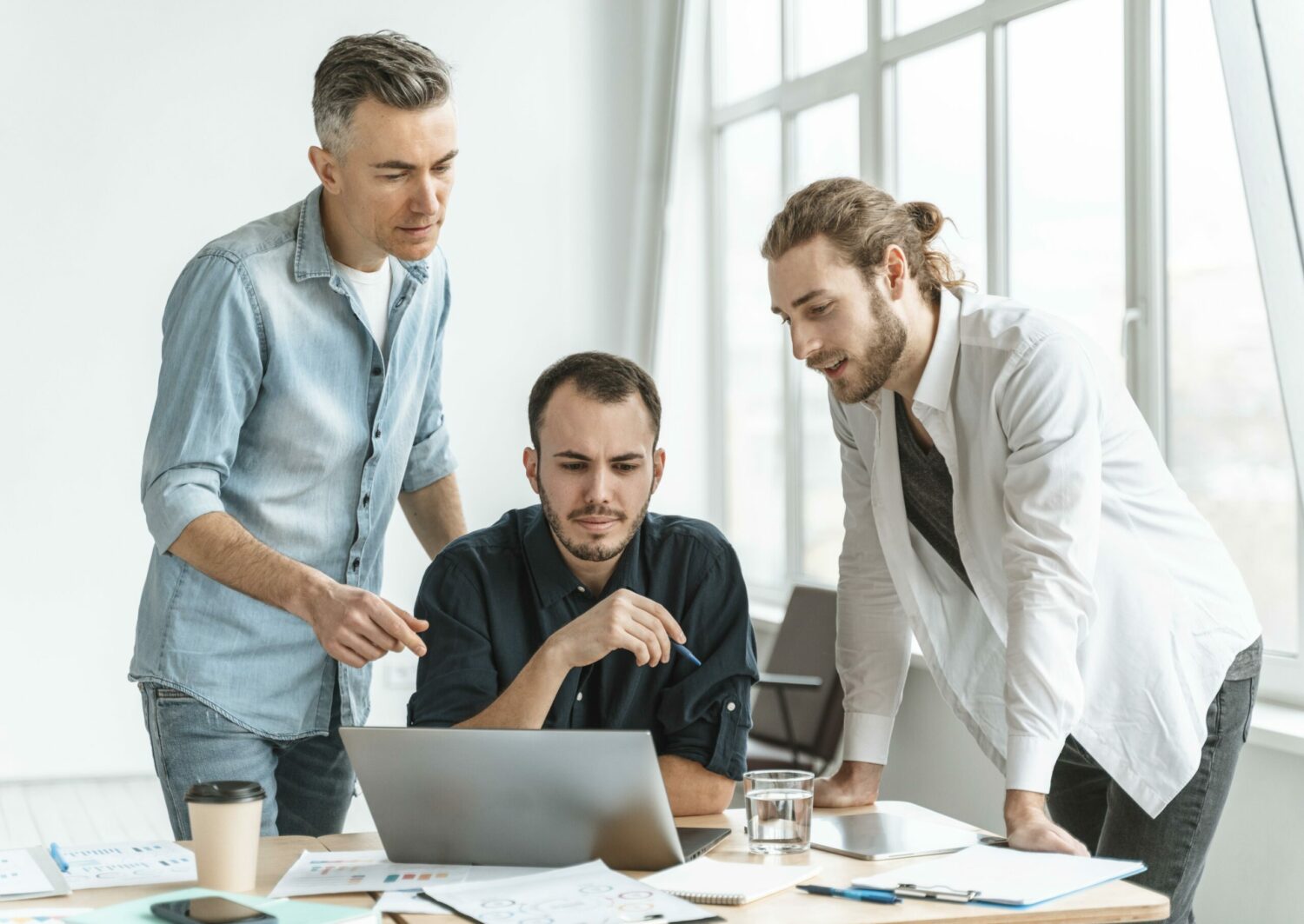 Join satisfied clients
Working with Zappletech, you will have quick engagement in 1-2 weeks, get an organized senior-level engineering team with a product development mindset, and save up to 30% of the budget, time, and efforts compared to hiring and managing your in-house development team.
Start a project