Would you like your software product to be trusted by your customers and become a real advantage for your company in the market? Software Quality Assurance plays an important role in achieving this goal. Careful testing ensures that you have a reliable app with excellent performance, fault tolerance, and a high level of security.
That's exactly what the Zapple Tech team is working on. Hire QA engineers at our company, and get a full-fledged digital solution that will exceed all your expectations!
Our services
Contact us
Why Hire Outside Testers?
It is quite natural to involve a dedicated Quality Assurance team in your project if you don't have such specialists in your staff. However, QA outsourcing is also relevant in other cases:
Lack of knowledge and skills of in-house specialists.
Working on some projects may require additional hard skills that your employees don't have. QA outsourcing gives you access to the best talent willing to apply their knowledge to your success.
Strict deadline for project completion.
Dedicated QA engineers work solely on your project, not spread out between different orders. In addition, their experience, established processes, and expertise in your industry help them work quickly but without compromising the quality of the finished solution.
Budget savings.
As a rule, staffing entails logistics, equipment, and rent costs. Delegating automation QA tasks to third-party test automation engineers minimizes operational and organizational costs.
Limited technological resources.
QA engineers, who work on an outsourcing model, have access to the world's best technology, innovative tools, and progressive testing practices.
The need for independent evaluation.
Sometimes an in-house team may need an independent expert opinion. This is where Zapple Tech specialists come in. We'll give you a comprehensive assessment of your product and recommendations on how to fix the bugs we've found.
Work on large-scale projects.
Hiring QA engineers at our company is the best solution for long-term cooperation. Our experts will immerse in your project and easily continue to work on it if the need arises to scale the software or to refine it.
Wide Range of Services From
Zapple Tech
Zapple Tech team provides automated testing services for digital solutions of all sizes and complexities. We incorporate best practices in this area into our workflows so that you can be 100% confident in the quality of your software!
Interested in testing a certain piece of software and want a comprehensive assessment? We are ready to meet all your needs because we work with all known types of testing:
Functional Testing
Checking the quality of implementation of functional requirements in a digital solution. QA engineers assess the extent to which the app can solve the tasks assigned to it and thereby meet users' needs.
Performance testing
Analysis of system performance and operability under different load conditions. Zapple Tech testers:
1. determine the response time of the digital solution to requests (load testing);
2. evaluate software performance under heavy loads (stress testing) and long hours of operation (MTBF);
3. verify the app with an increase in the amount of data used (volume testing).
Permeability test
Conducting a sanctioned cyber attack to test the system's resistance to attacks by real attackers. Thus, QA engineers reveal the weaknesses of the software, as well as the possibility of illegal access by third parties to system data.
Localization testing
Controls whether the functionality of the app matches the selected region. For example, a digital product may be designed for speakers of a specific language. In this case, it is important to check the language of the posted content. In addition, the software must be culturally and nationally appropriate for the target audience.
UX testing
Usability testing of a digital solution. Our QA engineers will unmistakably determine how easy it is for users to perform tasks in the software and evaluate their productivity and satisfaction with the program.
UI testing
Testing of all the UI elements for proper functioning. During these tests, the QA specialists must ensure that the icons, checkboxes, text boxes, menu items, and other visual components of the app work and are displayed properly.
Compatibility testing
Checking the correctness of the app in different environments. By environment, we mean the hardware platform, the operating system, the browser, and various types of devices with different screen extensions.
Regression testing
Detecting errors in previously tested code fragments. The purpose of such tests is to detect defects that could have appeared due to fixing other errors or adding new lines of code.
Integration testing
Joint testing of several software modules written by different developers. QA engineers determine the quality of interaction of these modules and aim to detect defects in the exchange of data between them.
The Best Solutions From an
Experienced Team of Professionals
You can hire QA engineers at Zapple Tech to solve any issue regarding the automation of testing of your software product. Our expertise includes:
Automated testing of web apps and sites
Every company's website is its own business card, which helps establish the brand and promotes business development. The web app is designed to interact actively with users and engage the target audience. To successfully cope with its tasks, your web solution should be characterized by maximum performance, a user-friendly interface, and a high level of security. Automated web testing will allow you to quickly assess these parameters by facilitating repetitive tasks.
Automated testing of mobile digital solutions
According to statistics, there are more than 5 million mobile apps for iOS and Android devices worldwide. Your mobile device solution must be thoroughly tested to stand up to such fierce competition. Give preference to automated tests and you can avoid human error, speed up product release, improve test coverage, and save your budget. We at Zapple Tech do app testing for both popular platforms.
Automating API and server-side testing
Many programs need to interact with other systems in order to perform their functions fully. Such interaction is realized through API – Application Program Interface. Its qualitative testing allows to understand to what extent it meets the required parameters of security, functionality, performance, and reliability.
Backend testing ensures that there are no errors in the app database.
Development of tools and user frameworks
Our experience suggests that each project requires a special approach, so using standard technologies is not always advisable. We offer our clients the development of unique tools and frameworks to automate routine processes in testing.
TestOps and DevOps
Zapple Tech understands the needs of today's Agile teams, one of which is to get a product to market quickly. To achieve this goal, we try to accelerate testing processes by implementing TestOps and DevOps methodologies to plan and organize testing, manage test data, test changes, and test statuses, and create reports for developers to troubleshoot defects.
How To Build a Partnership With
Zapple Tech?
To make our cooperation as fruitful as possible, you will need very few things:
Decide on the size of your team.
Estimate the scale of your project and the acceptable time frame for its completion. Then think about how many testers will be able to complete the task.
Choose a collaborative model.
At Zapple Tech, we value our customers' priorities, so we give you a choice – you can take full control of the testing process or leave all project work in our hands.
Outline your requirements for the project and testers.
Prepare comprehensive information about the product to be tested. Also, clearly describe the parameters that it must meet. You should also decide what skills the QA specialists should have and what tech stack is preferable to use.
The Level of Involvement of the
Zapple Tech Team in Your Project
We offer three models of cooperation, which involve different levels of involvement of dedicated specialists:
Co-managed testing
The model is suitable for companies with in-house testers but either need more of them or need the right knowledge and skills. With co-managed testing services from Zapple Tech, you can support your in-house testing team with our experienced experts.
Fully-managed testing
If your company does not have a QA department, we can take care of your product's testing tasks, including writing test scripts, testing itself, and analyzing the results. With us, you can save money on hiring in-house testers and get high-quality software on time.
Outstaffing
This collaborative model also involves providing QA engineers to work on your project. The difference from the previous option is that you manage the testing process. That is, Zapple Tech experts become part of your team and are under your direct supervision.
Hiring QA Engineers at
Zapple Tech
Here are three simple steps to involve the Zapple Tech team in your project:
Contact us in one of the following ways:
Fill out the feedback form on our website. You will need a minimum of information: your full name, e-mail address, and a brief description of the task.
Schedule a call with the company management. Choose a date and time convenient for you in the scheduler and confirm the information. You will have the opportunity to discuss the details of your project with the company's CEO and the participation of Zapple Tech specialists in it.
Send a request by e-mail. Is it more convenient to contact a manager by mail? You can do it with a click of a button on our website!
Get to know the members of the dedicated team that will be working on your project and evaluate their qualifications.
Discuss the terms of cooperation with the manager and sign a contract. Please note: You do not hire employees when you work with us. Legally, they remain with the Zapple Tech team, but they are at your disposal while you work on the project.
Why Is Outsourcing Quality Assurance
the Best Solution?
Regardless of the cooperation model you choose, you:
Pay only for work actually done.
Unlike the classic hiring model, you do not need to pay testers' salaries when there is no work on the project.
Get a guarantee of the quality of the order.
Turning to freelancers, you can only count on the good faith of the performer, while the terms of cooperation with outsourcers are formalized legally.
Work with the best people whose skills are tailored strictly to the needs of your project.
A dedicated team usually includes experienced QA and automation engineers and a project manager.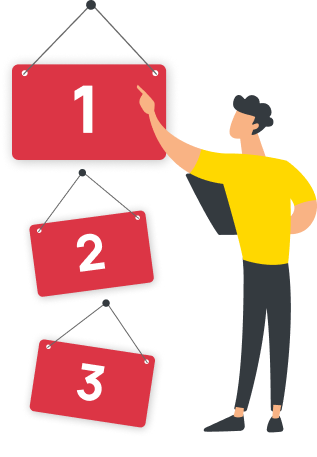 With Zapple Tech, Hiring QA
Engineers Is Simple, Fast, and Reliable!
When you come to us in search of a team to test your digital solution, you get:
Experienced team of professionals.
Among our specialists, 60% are internal AQA specialists at the Senior level. The company's portfolio includes dozens of successful cases, and among the tools and technologies used are only the most progressive ones.
Full range of test automation and TestOps services
Which includes implementation of scripts according to the chosen testing model (TDD, BDD, etc.). Also, creating custom tools and frameworks that best meet the needs of your project and much more.
Limitless possibilities for scaling your team.
With us, hiring a QA specialist is fast and unbureaucratic, so you can expand your team in a matter of hours.
Budget savings.
Outsourcing QA engineers at Zapple Tech means paying for actual time worked or work completed. You don't pay employees during downtime or invest in their training and development.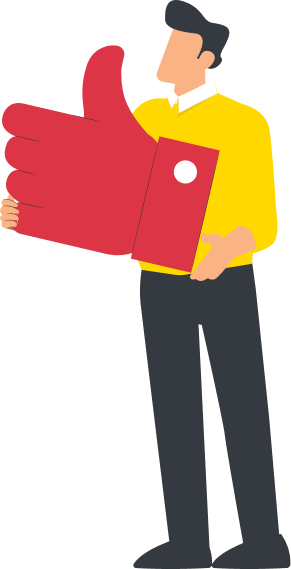 Individual approach.
We are sure that each project is unique, so we offer each client individual solutions: tools, frameworks, and testing methods. This approach to work allows you to set up automation from scratch and increase return on investment.
Expertise in your industry.
Zapple Tech has extensive experience working with companies specializing in e-commerce, finance, healthcare, and tourism. If you work in one of these industries, you can be sure that we know exactly what users expect from your software. Is your business in a different industry? We are always ready to develop and apply our knowledge to explore new directions.
Premium quality software product.
We offer a range of test automation services to help your app meet all modern standards. Our seven years of experience in the market and the use of the best testing tools and techniques will allow you to complete the evaluation of your digital solution in the shortest possible time and thus accelerate its release to the market.
A QA Engineer is a specialist who is dedicated to improving the development process of digital solutions by detecting and preventing the reoccurrence of defects. Their functions go far beyond direct product testing and include:
control of the compliance of the software product with the initial
requirements;
assessment of possible risks;
recommendations for eliminating defects;
writing test scenarios;
software testing;
analysis of test results.
Because of this variety of tasks, the concept of a QA engineer includes the roles of a tester, quality control engineer, and quality assurance specialist.
Companies can resort to QA outsourcing if they do not have an in-house team or their in-house specialists do not have a sufficient level of skills required for specific tasks. This hiring model is also convenient for working on large-scale projects or testing that needs to be done quickly.
QA outsourcing service providers usually provide clients with the opportunity to participate in the selection of dedicated professionals. When selecting a candidate, it is important to pay attention to their hard skills, work experience, and personal qualities:
ability to perform various types of testing;
knowledge of SQL basics and ability to work with databases to participate in backend testing;
ability to work with the GIT version control system;
understanding of the basics of OS, mobile, and web programs;
experience in project management systems (Jira etc.), knowledge bases (e.g., Confluence), and test management systems;
understanding of client-server architecture principles;
knowledge of the basics of different software development methodologies;
high level of self-organization;
ability to work in a team.
The cost of a QA engineer's services depends on their level. A Junior specialist earns, on average, about $800 per month, the work of a Middle tester is valued at $1,000, and a Senior specialist at $1,500. If a Team Lead is brought in to work on your project, they will have to be paid up to $3,500 per month.
Another factor that affects the cost of QA services is the country of residence of the QA engineer. For example, a specialist from Ukraine earns, on average, $1,000 per month, while the same work performed by a tester from the USA will be priced at $7,000.
There is no way to say that one of these hiring models is more advantageous than the other. The choice between outsourcing, a dedicated team, or expanding your staff should be based on your particular company's needs. If you don't have an in-house QA team, outsource the project entirely. If you do not have enough specialists or they do not have enough skills to work with the right tech stack, hire dedicated specialists and control the project yourself.
The cooperation between Zapple Tech and our clients is official; before starting work, we conclude a contract, the terms of which are discussed individually with each customer. In addition, if you are not satisfied with the quality of work of the allocated specialist, we are obliged to replace them as soon as possible. It is worth noting that in our practice, there have been no such cases.
Test automation saves you time and budget. Some types of testing involve the constant repetition of certain actions, which is time-consuming and requires significant financial expenses. Automating such tasks speeds up tests from a few days to a few hours, thereby enabling a faster product release.
If you need QA engineers, you can choose from three options:
Hire specialists on staff. This option is the most convenient because your team will be available 24/7. At the same time, you should be prepared for additional costs for office rent, salaries, and employee training.
Turn to the services of freelancers. This hiring model is the most economical, but no one can guarantee the quality of the work performed because your relationship with a freelancer is not legally formalized.
Find employees through an outsourcing service provider. The best option is to outsource the project or employ dedicated specialists in your team. This is cheaper than hiring a QA engineer on staff, and you can be sure of the quality of the final product.
To contact the manager of our company, you can fill out the feedback form on the website, send a request by e-mail or schedule a call with our CEO. Discuss the project details, decide on the cooperation model, and sign the contract at the first meeting. Afterward, we will select specialists for your project with whom you can get acquainted and communicate within a few days.
Zapple Tech employs more than 30 full-time AQA engineers, 60% of whom have reached the Senior level in their careers.
The Zapple Tech team works with large, established companies that want to continue to develop and with startups that want to take their business to the next level. As for industry expertise, we have worked with companies specializing in e-commerce, finance, health care, and tourism. Whatever your business is connected to, feel free to contact us; we will find a tailor-made solution for you.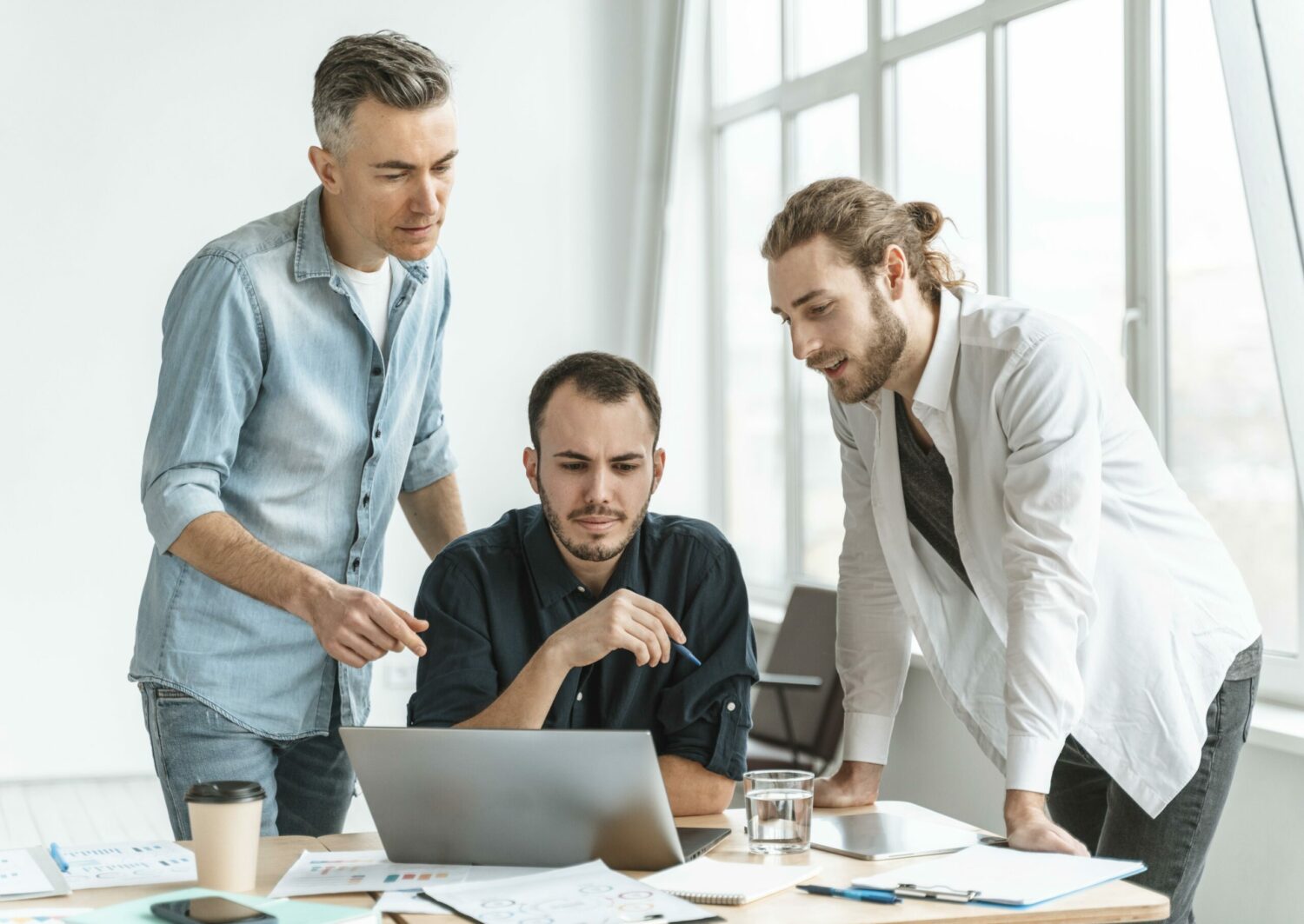 +40 projects
Join satisfied clients
Working with Zappletech, you will have quick engagement in 1-2 weeks, organized senior-level engineering team with a product development mindset, save up to 30% of the budget, time and efforts compared to hiring and managing your in-house development team.
Start a project