Ensure that your application will not go down even if your traffic spikes to 300,000 visitors per hour. Zappletech is a performance testing company that can assess the speed, stability, and scalability of your program under a variety of loads.
Free project estimation
Contact us
Advantages of
automation testing
with Zappletech
Generate more revenue
Scalable products bring in more money. Performance testing assures that your system will be able to handle an increasing number of users.
Create a great user experience
You lose clients if your pages take too long to load. We'll do page speed testing and advise you on how to keep load times under a few seconds.
Meet your sales goals
How much money are you willing to lose if you don't know how many users your system can accommodate? We'll make sure your system is up and running at all times.
Eliminate performance bottlenecks
We'll figure out what's causing the slowdown and help you solve it if your software doesn't perform well under the projected stress.
We provide the following types of performance testing:
How well does your system operate when users are expected to be active? What are the limitations of performance? Do you have a strategy in place to address capacity concerns? During application performance testing, we will answer all of your questions so that you can safeguard your business from product failures. Today is a casual, no-obligation consultation. Let's talk about how we may work together.
Contact Us
Performance testing of APIs and servers
A/B testing on the server side is a type of experimentation in which the test variants are displayed directly on the web server before being provided to the client.
Load testing
Load testing is a technique for determining whether a system's performance under heavy load has reached its limit. When a result, as the number of calls increases, we keep track of response times, throughput, server conditions, and other factors.
Stress testing
With stress testing, you can determine your system's breaking point, monitor its performance during failures, and make sure it can recover after the fault.
Stability testing
Stability testing is a sort of non-functional software testing used to assess a software application's efficiency and capacity to work consistently over a lengthy period of time. Stability testing determines whether or not a system is stable. The goal of this testing is to put as much stress on the software component as possible.
Reliability testing
Reliability Testing is a critical software testing approach used by the team to guarantee that the program performs and functions consistently in a variety of environments and over a set length of time. It guarantees that the product is free of flaws and suitable for its intended use.
Scalability assessment and verification
Scalability testing, is the testing of a software application to measure its capability to scale up or scale out in terms of any of its non-functional capability. Performance, scalability and reliability testing are usually grouped together by software quality analysts.
Web app performance testing
Performance testing, in the context of web development, refers to the use of software tools to simulate how an application performs under various circumstances. Quantitative testing is concerned with scalability, stability, and interoperability, whereas statistical outcomes testing is concerned with measures like reaction time.
Mobile app performance testing
Performance assessment normally means running parallel tests of the system response on a range of devices, checking the app's performance at peak points of traffic loads, and ensuring that it's stable under poor internet connection and supports device-specific transactions.
Database volume testing
Volume testing is a form of software testing that involves subjecting the software to a large amount of data. Flood testing is another name for it. Volume testing is used to examine the data.
Data management and configuration
Configuration management (CM) is a systems engineering method for ensuring that a product's performance, functional, and physical qualities are consistent with its requirements, design, and operational data throughout its lifecycle.
Infrastructure management and configuration
Configuration management deals with the state of any given infrastructure or software system at any given time. Change management, in contrast, deals with how changes are made to those configurations.
DevOps toolchain integration
Continuous integration and continuous delivery are essential DevOps ideas. By maintaining a healthy software development pipeline, the DevOps toolchain helps organizations achieve the promise of DevOps. Toolchains assist team members in completing and simplifying more complicated development tasks.
Custom performance framework development
Zappletech aim here is to set up, execute, and analyze performance under load on Atlassian Server and Data Center product instances
Get increased flexibility and scalability
With our cloud-based test laboratories, we can simulate real-life traffic from many locations across the world, meeting your flexibility and scalability requirements.
Learn about real-world performance.
Prior to delivery, after any code updates, or ahead of projected demand peaks, we identify and evaluate realistic Performance Testing scenarios in your product or website.
Defects should be detected early in the SDLC.
Our shift-left performance tests are built into the development process from the start, making them ideal for finding bottlenecks in continuous deployment and DevOps models.
With top-of-the-line tools, you can achieve speed and stability.
We've collaborated with the industry's major toolset suppliers and have extensive experience with both commercial and open-source performance testing and engineering tools.
Our
performance
testing process at a glance
We offer end-to-end performance testing services, which include everything from roadmap planning to test tool selection to test execution and growing test automation. You can accelerate software releases and reduce production defects by working with us.
Improve
Automation testing and test cases
Honesty in a sea of mis-information! Zappletech is a full stack agency in regards to project management, billing and getting the work completed by top shelf developers.

Marco Taddei
Founder at WebMDT, USA
Always fast and professional. Exactly what we have needed for company with dynamic growing business. We were working together on automation testing framework.

Hennadii Bulakh
Manager at Sixt/Ride, Germany
I've really enjoyed working with Zappletech. To be honest, it's been better than having an in house team of developers. They are smart, hard working and pick up on projects easily.

Thomas Ugarte
Co-Founder, USA
My developers really enjoyed the trainings and consulting done by zappletech. We found the trainer very competent. Thank you guys!

Jakub Polomsky
Technical Module Owner, Austria
Zappletech have provided us with software development and test automation services, both in terms of guiding the architecture, and implementing a lot of test case.

Chris McVittie
Head of Technology, UK
testimonials
We can say anything we want about ourselves. But we think it means a whole lot more coming from some of the folks we've worked with. Here's what nonprofits across the country have to say about working with Zappletech.
Contact us





Projects with QA processes improve product quality by 30 percent than those without QA processes.
Contact us today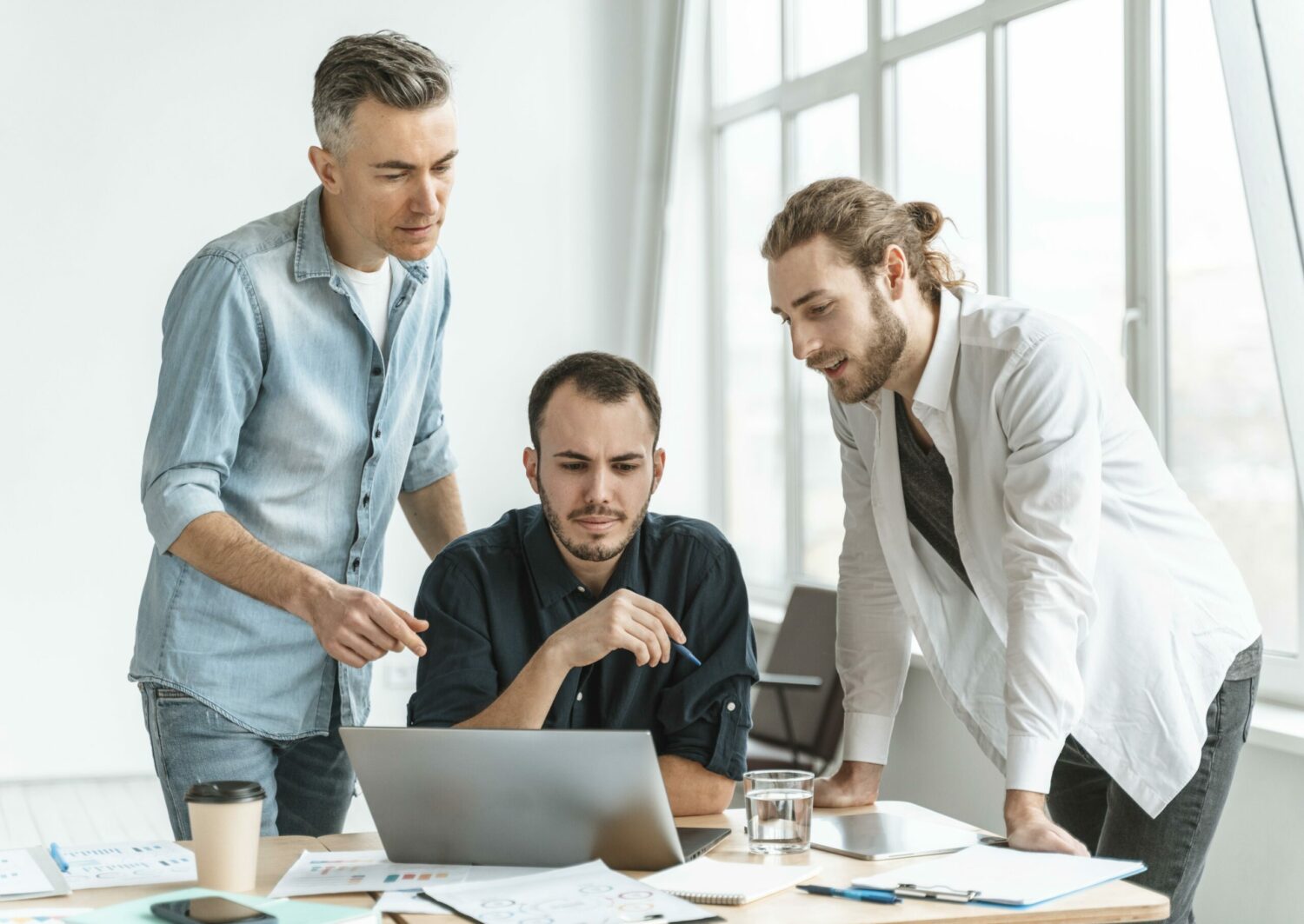 +40 projects
Join satisfied clients
Working with Zappletech, you will have quick engagement in 1-2 weeks, organized senior-level engineering team with a product development mindset, save up to 30% of the budget, time and efforts compared to hiring and managing your in-house development team.
Start a project