Do you want to quickly and efficiently check the overall quality of the project and its compliance with business needs? Entrust this process to the professionals of QA outsourcing services, Zapple Tech company!

Our services
Contact us
The company develops a product, such as a website, mobile, or enterprise solution. All efforts are focused on the process of creating code and graphics. Product quality is no less important than its direct development. The best solution is to order outsourced QA testing services from Zapple Tech.

Outsource software QA services are beneficial for project developers.
Contact Us
Access to talent and testing skills
The company has testing specialists, but their skills are not enough to check software quality. Zapple Tech, however, specializes in product quality testing process, checking strategy, and alignment with business needs. You get QA outsourcing services that provide maximum coverage of bug detection.

New look at software
The competitiveness of a product on the market depends on quality. Zapple Tech, a specialized quality assurance outsourcing company, will offer modern process testing. The services will allow fixing software errors early on and avoid problems with using the product by the target audience.

Faster product development and deployment
Deploying and publishing software on time is challenging if you combine the development process and testing process. Outsourcing QA services allow you to free up company resources and direct them to the main development tasks. Zapple Tech takes away the tasks of product quality testing, thus speeding up the project creation process.

Save resources
Ensuring a quality product is a process that requires specialists with various specializations. Software testing outsourcing services allow you to minimize staff involvement in the process. Services save the company's budget, as training employees is unnecessary. Outsourcing testing means optimizing project costs.

Automated testing
Advanced tools for testing all digital solutions. Automate the process, minimizing the human factor.
Testing software
Conduct comprehensive project testing, checking its technical condition, compliance with business needs, market standards, etc.

Testing mobile IT solutions
Services for testing mobile solutions, such as apps or games. Comprehensively assess product quality and its technical condition, adaptability, etc.

Manual testing
Achieve a high-quality product through manual testing. Check all software components thoroughly.

Testing websites
Outsourcing services for testing cloud resources: websites, PWA, SPA. Ensure excellent connection quality, download speed, etc.

Outsourcing testing project management
Create a testing strategy that covers all product quality needs at every development stage. Manage the project remotely, performing the outsource QA process.
Zapple Tech company creates a comprehensive process of organizing a strategy and planning work in outsourcing testing services and checking product quality:
Assess the tech stack and business goals.
Create a strategy and a roadmap.
Communication with the developer's company.
Develop test cases and their automation.
Direct quality assurance process.
Preparing the project for delivery to the client.
Our company works on an outsourcing model. You don't need to spend resources on equipping an additional office. This is also one of the advantages of outsource quality assurance.
Issues of Doing
QA Testing
In-house
Thanks to QA testing outsourcing, you eliminate the problems inherent in in-house testing.

Problems with planning a testing strategy.
Lack of resources for the QA process.
Lack of process knowledge, skills, experience.
Ignoring the audience and business needs.
Poor understanding of product mechanics.
Failure to meet deadlines.
Our company is an expert in software QA outsource services. We create a testing strategy and ensure maximum software quality.
Full outsourcing QA process.
Over 12 years of company experience in the market.
Work with all software and IT products.
QA outsourcing from Zapple Tech company is a set of services to improve product quality and meet business needs.
Frequently asked
questions
We gave answers to common questions related to Agile QA outsourcing. If your question isn't covered here, please send it to us via email. We're always happy to help you.
We provide a full range of outsourced testing services and ensure the highest quality of digital products.
We integrate into the developer system, adjusting our own workflows to synchronize progress.
"We do it for ourselves" approach. Therefore, the quality of your product will be excellent.
It depends on many factors that you should discuss with the manager.
We will conduct an audit of your software to meet your company's goals and budget.
Projects with QA processes improve product quality by 30 percent than those without QA processes.
Contact us today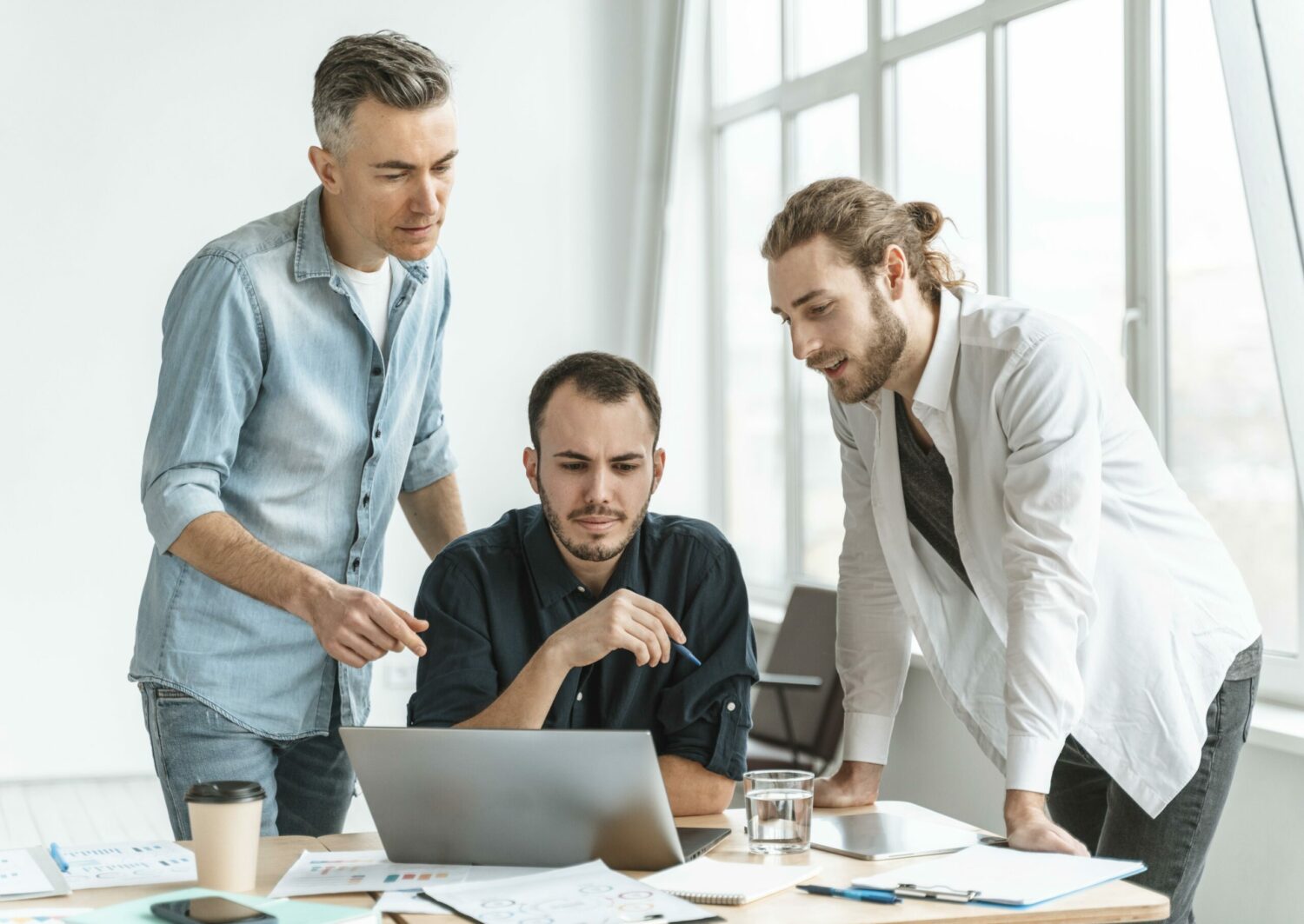 +40 projects
Join satisfied clients
Working with Zappletech, you will have quick engagement in 1-2 weeks, organized senior-level engineering team with a product development mindset, save up to 30% of the budget, time and efforts compared to hiring and managing your in-house development team.
Start a project