Test Automation Outsourcing Services
Outsource software QA or an entire department to support your automation software testing needs. We cover the full-cycle software automated testing process, from creating test plans or documentation to test execution and ongoing quality control. Our company provides both automation and manual QA services.
Our services
Contact us
Why outsource QA is your viable option
Industry-specific expertise
Zapple Tech experts have experience in almost all industries. We have been perfecting our skills for 7+ years, closing over 42+ projects. We've perfected all kinds of testing, methodologies, and practices. We offer you the best service in the market for all types and processes of QA.
Contact Us
No overheads
Get a required number of qualified testing professionals without incurring operational costs.
Speed of providing Automated QA
Maximize the speed of automated QA tests with our expertise. Ramp up your product delivery speed and efficiency with the best QA practices and forefront tools to set up
Fair costs
Keep your testing budget under control with fixed quotes and transparent pricing.
Niche ready-made solutions
With our ready-made solutions you can solve current applied automation tasks
A full range of
QA automation
services
As a pure-play software testing company, Zappletech supplies an exhaustive set of QA automation services available for outsourcing:
Contact us today
Complete automation test coverage
• Functional testing
• Performance testing
• Cybersecurity testing
• Compatibility testing
• Localization testing
• Usability testing
Our expert areas in automated testing
• QA consulting
• Full-cycle testing
• Test automation
• Continuous testing
• Testing in Agile
• Managed QA
• Microservices testing
Systems & platforms
• Web applications
• Mobile applications
• Cloud software
• Embedded systems
• IoT apps
• Blockchain solutions
Choose your
engagement
model
We offer three distinct collaborations approaches, varying in the extent of our QA engineers' engagement:
Remote team
Our specialists provide services by connecting to your project over the Internet. We integrate into all CI/CD tools and adapt to the team's uptime. You don't have to pay for equipment, logistics, or hosting.
On-site team
The company's experts are moved to your office, where they switch to the team's schedule and work as usual. You can observe and control their productivity and communicate personally, but an employer pays all logistics and setup costs.
Mixed team
Part of the QA team can be present in your office, while another part will work remotely. This hybrid method allows coordination between all test participants, increasing work efficiency due to the effect of presence in development.
Cooperation with Zappletech unfolds as follows:
Transition stage
• Current QA automation process assessment.
• Service planning and SLA preparation.
• Responsibility transfer.
• QA automation process redesign and incorporation into existing workflows.
Evolution stage
• QA automation process improvement planning and implementation.
• Business process validation.
Service delivery stage
• Test planning.
• Test design.
• Test execution.
• Defect validation and regression testing.
• Test results reporting and testing performance evaluation.
Consider These Factors Before
Outsourcing
If you're unsure whether to handle a QA project in-house or engage a testing firm, consider the examples below.
#1) Skill Gap in One-Time Project & Internal Quality Assurance Team
Assuming you complete the testing for a one-time assignment, the project will necessitate specialized skills that your internal team lacks.
In this scenario, training internal resources is an option, but it would be time-consuming and cost-prohibitive. As a result, you can choose to outsource your QA job to a business that has the necessary knowledge and utilizes cutting-edge technology.
#2) Project with a short timeline but a large number of people required
A QA team's strength is always inferior to that of the Development and Maintenance teams. The QA window is frequently shortened due to development delays or other factors, and the project or business will want QA completion as soon as possible.
In such instances, one option is to use current resources to complete high-level testing or to hire more people to do rigorous testing. The latter becomes a challenging option because interviewing and hiring employees for testing, as well as maintaining them over time, is difficult. Outsourcing the work to a reputable QA firm is thus a preferable alternative.
#3) Long-term project with a budget constraint
Outsourcing work is a well-known cost-cutting strategy. When compared to having a contract with a third party, maintaining an internal workforce with specific capabilities is always costly. So, if you're in charge of managing and completing long-term projects, it's a good idea to consider outsourcing 90% of the job.
Internally, keeping a small staff of business specialists and project coordinators is always a good idea. Outsourcing anything comes with the risk of losing control of the project and expertise of the business. As a result, you should be able to keep a tight grip on what needs to be outsourced.
Your
professional software
testing team
Software QA automation outsourcing allows you to fill in all the roles you need to perform testing in your organization. We have more than 32 self-managed QA automation experts with professional experience and deep knowledge of the software development process.
QA engineer
How do we prevent defects?
QC engineer
Will this work properly?
What can we automate?
Test automation engineer
Test Manager
How do we achieve the project's goals?
Test analyst
What testing strategy is required here?
32+ full-time QA automation professionals experienced in complex projects.
ISTQB-certified QA automation engineers.
Self-managed teams ready to cater to a continuous software testing process and possible QA automation issues.
Efficient quality management system confirmed by ISO 9001 certificate.
Customer information safety ensured by ISO 27001 certification.
QA automation in line with popular software development methodologies (Waterfall, Agile, DevOps, CI/CD, and more).
Frequently asked
questions
We gave answers to common questions related to Agile QA outsourcing. If your question isn't covered here, please send it to us via email. We're always happy to help you.
Let us know about it as soon as you can. We will look into the problem and help you solve it. If this doesn't help, we will replace this QA engineer at no cost to you. Before we start a project, you will be able to interview the candidates and select your own team.
Here are a few possible ways to check our skills:
– See our case studies to learn more about the results of our work.
– Check out our clients' reviews on Clutch. If you need additional references, let us know.
Testing strategy design, test environment setup, test case and script preparation, software testing, and defect description are all covered by AQA outsourcing.
We provide complete test automation coverage, systems and platforms and experience of our experts in automated testing.
Instead of making you spend tons of time managing QA, we will take full responsibility for running and managing your software testing process to you. As a QA team lead, we will advise you on a team setup, and help you with workload distribution and testing strategy planning. We will make sure all test cases are implemented and your product is fully tested.
When you outsource QA engineers at Zappletech, it will feel like we're part of your team. But unlike most in-house testing teams, we don't require babysitting. You will only need to spend an hour or so per month to review our current progress and the results of our efforts. We build transparent communication with clear reports and regular team calls. We're always online ready to respond to any questions you might have.
Yes, we can. Currently, we have 55 full-time quality assurance specialists. But we also own the largest online QA community in our country. If our resources aren't enough, we will be able to quickly find needed people from our community.
Automated software testing can assist enhance software quality by increasing the depth and scope of tests. Unattended testing can be used to execute lengthy tests that are generally avoided during manual testing. They can even be installed on several computers with various settings.
Projects with QA processes improve product quality by 30 percent than those without QA processes.
Contact us today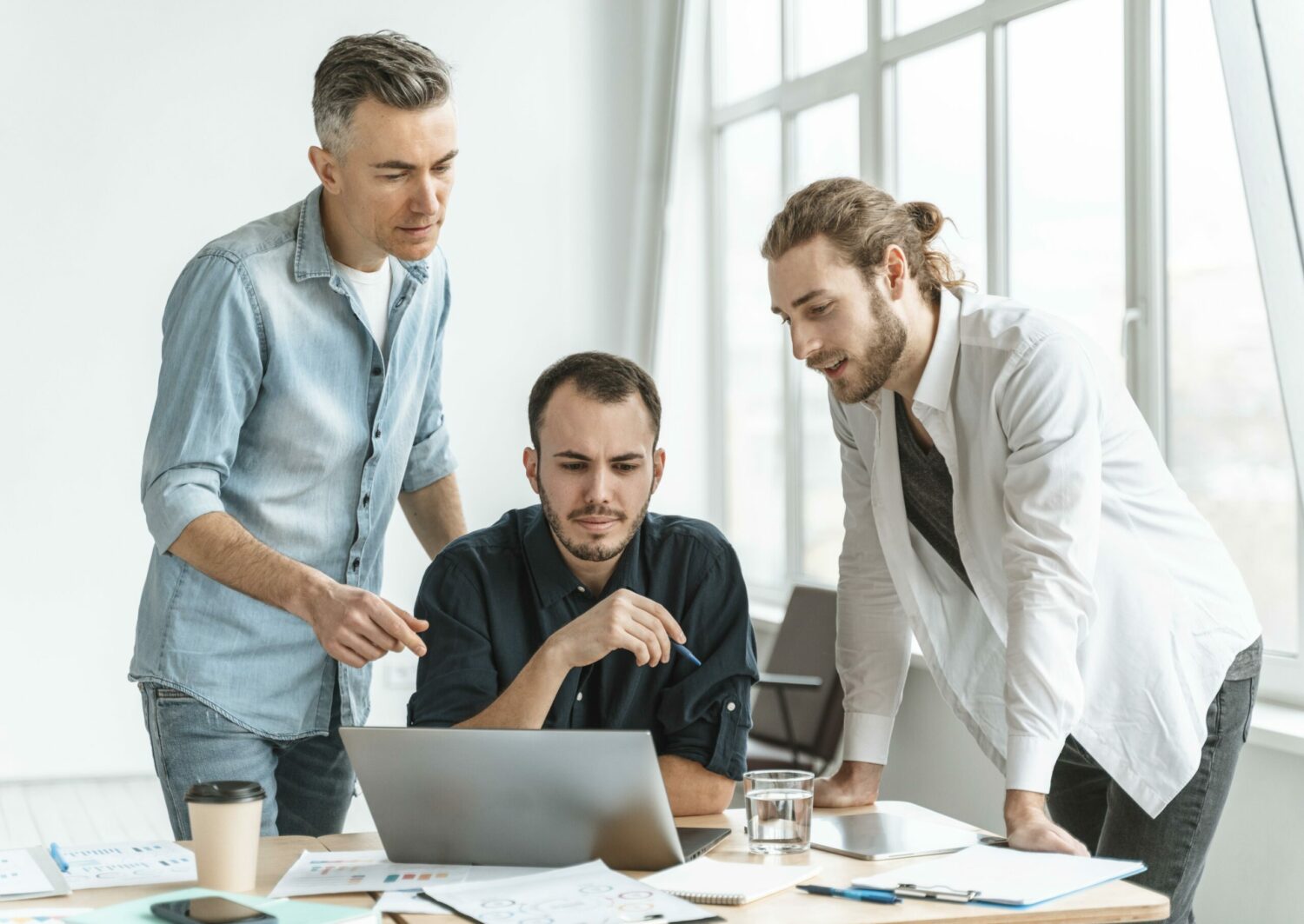 +40 projects
Join satisfied clients
Working with Zappletech, you will have quick engagement in 1-2 weeks, organized senior-level engineering team with a product development mindset, save up to 30% of the budget, time and efforts compared to hiring and managing your in-house development team.
Start a project