API & Server side test automation
The goal of API testing in Zappletech is to ensure that programming interfaces are functional, reliable, fast, and secure. For testing, the API uses queries to simulate the communication between the client and the service.
Free project estimation
Contact us
Advantages of
automation testing
with Zappletech
Get a faster time to market
Automated tests have a short execution time and eliminate unnecessary delays.
Improve test coverage
We automate thousands of manual tests at the same time to maximize test coverage.
Eliminate human error
Unlike humans, who are prone to errors, automated tests repeat the exact same steps over and over again.
Lower the
costs
Performing the same scope manually is much more expensive than automating it.
API & Server side test automation services are what we provide:
We have achieved a significant improvement in the KPI of various QA processes by API and Server-Side test automation services. From functional API tests and integration tests to reliability testing. Today is a casual free consultation. Let`s discuss our possible cooperation.
Contact Us
Automated API testing
API testing is a sort of software testing that comprises directly evaluating application programming interfaces (APIs) as well as testing them as part of integration testing to see if they satisfy functionality, reliability, performance, and security standards. API testing is done at the requests layer since APIs don't have a graphical user interface.
Web services testing
Zappletech will check the functionality, reliability, performance, and security of an API(Application Program Interface).
Contract testing
Contract testing is the process of interrogating a deployed or mocked services endpoint to obtain information to end point for deployment. We will provide coverage for free of charge testing each time a change is planned or made to your code.
Performance testing on the server
Performance server-side application testing is an important step in determining how well an application performs under load. It assists software development teams in fine-tuning their apps for optimal performance while keeping infrastructure expenses low.
Integration automated testing
By having a specification defined through test cases, Zappletech can assure that each feature produced works as intended, reduce time by eliminating manual testing, and increase design and implementation flexibility.
Model-based test automation
Model-based test automation – Model-based testing is a software testing technique in which test cases are produced from a model that represents the system under test's functional features. Zappletech creates tests using a paradigm that incorporates both offline and online testing.
Automated database testing
Every application's database is unquestionably essential. Zappletech can assist with data validation, schema verification, database health checks, security checks, and other test automation tasks. It aids in the timely and cost-effective completion of appropriate data checks.
Microservices testing
Microservices design has a knock-on effect on software development and testing. Due to granularity, previously concealed boundaries become visible once you shift to a microservices design. This necessitates a completely different approach to microservices testing on the part of test managers.
Backend automated testing
Backend testing is a type of software or web application testing that examines the server side or database. Backend testing ensures that the web application or program does not have database flaws such as deadlock, data corruption, or data loss by testing the application layer or database layer.
Data management tools development
Create, access, and update data across many data levels with the aid of Zappletech. Data can be stored both in the cloud and on-premise. Data may be used in apps, analytics, and algorithms. High-availability and disaster recovery are provided. Provide data security and privacy. Archive and delete data in accordance with retention policies and regulations.
End-to-end testing process
End-to-end testing allows us to evaluate the entire software for dependencies, data integrity, and connectivity with other systems, interfaces, and databases in order to replicate a full production situation.
Infrastructure selection
Our staff will make certain that all testing procedures are carried out on the appropriate device. Our experience with application testing services enables us to select the most appropriate device for your company needs.
Test tooling of your choice
We work with software testing teams to help them manage, track, and maintain their tests. The tools that we choose can integrate very well into continuous integration and continuous delivery
processes.
Transparent and actionable reporting
Our clients may check the status of their campaigns at any moment. We take the toolkit and set it up so that they can see the report at any time in the reporting system of your choice
Our
web and mobile automation
testing process at a glance
We offer end-to-end web and mobile automation testing services, which include everything from roadmap planning to test tool selection to test execution and growing test automation. You can accelerate software releases and reduce production defects by working with us.
Improve
Automation testing and test cases
Honesty in a sea of mis-information! Zappletech is a full stack agency in regards to project management, billing and getting the work completed by top shelf developers.

Marco Taddei
Founder at WebMDT, USA
Always fast and professional. Exactly what we have needed for company with dynamic growing business. We were working together on automation testing framework.

Hennadii Bulakh
Manager at Sixt/Ride, Germany
I've really enjoyed working with Zappletech. To be honest, it's been better than having an in house team of developers. They are smart, hard working and pick up on projects easily.

Thomas Ugarte
Co-Founder, USA
My developers really enjoyed the trainings and consulting done by zappletech. We found the trainer very competent. Thank you guys!

Jakub Polomsky
Technical Module Owner, Austria
Zappletech have provided us with software development and test automation services, both in terms of guiding the architecture, and implementing a lot of test case.

Chris McVittie
Head of Technology, UK
testimonials
We can say anything we want about ourselves. But we think it means a whole lot more coming from some of the folks weave worked with. Here's what nonprofits across the country have to say about working with Zappletech.
Contact us





Projects with QA processes improve product quality by 30 percent than those without QA processes.
Contact us today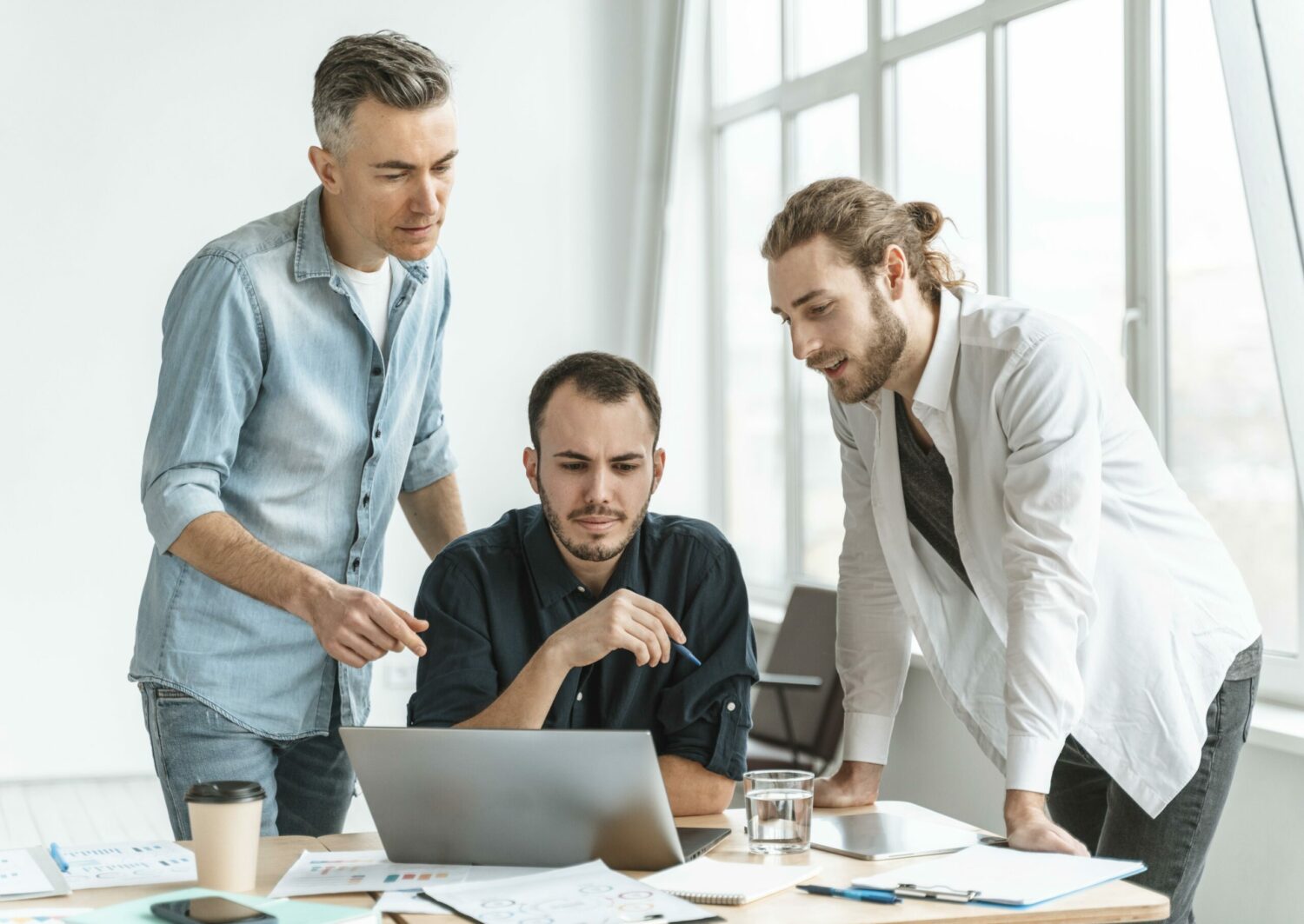 +40 projects
Join satisfied clients
Working with Zappletech, you will have quick engagement in 1-2 weeks, organized senior-level engineering team with a product development mindset, save up to 30% of the budget, time and efforts compared to hiring and managing your in-house development team.
Start a project