You can have complete control over the testing process if you have dedicated software testers on your team. It is entirely up to you how you want to handle testing and cost control. You don't need to describe a comprehensive set of requirements at the start, and you can scale the testing service as needed throughout the project.
Our services
Contact us
Why
Outstaff QA
is your viable option
Industry-specific expertise
In 42+ completed projects, we have gained in-depth knowledge across many industries and target audience expectations. Our accumulated best practices work well for rapid detection of faults in software performance, security, usability, and others.
Contact Us
Hiring a professional without the headaches of overhead perks, taxes, insurance, legal responsibilities, and so on.
Flexible team to simply scale up and down your teams
The worth of a company can be improved by increasing the index of income per employee.
Gives you more control over your personnel.
1. Difficulties in management
Naturally, more control comes with more responsibility, so managing an external development team may not be easy. Because those programmers are formal employees of the outstaffing firm, they are more inclined to identify with that firm than yours. They frequently display apathy toward a client's business's future, company culture, and, most importantly, the product itself. All of these circumstances have the potential to result in unsatisfactory work results, for which you will be solely responsible.
You'll undoubtedly discuss your ideas and expose some secret information about the product if you outsource developers. This could lead to data theft and infringement of intellectual property rights. I recommend that you read all of the NDAs carefully or consult with an expert lawyer, as some outstaffing agencies claim ownership of the generated software after the client relationship ends.
3. Difficulties in obtaining funds
To be honest, for software product startups seeking capital, the outstaffing model is rarely productive. Because the team working on a project attracts the most attention from investors, the lack of your own skilled workforce can be a deal-breaker. Collaboration with an outstaffing service provider may indicate a lack of knowledge required to bring a fantastic concept to life.
Our
web testing
process at a glance
Our security testing services include IT auditing and penetration testing, as well as ongoing suggestions to protect your data. If your company need software security testing, you can count on us to meet all of your requirements.
Privilege Escalation
Penetration (optional)
Frequently Asked Questions:
AQA outstaffing Gives you more control over your personnel. Hiring a professional without the headaches of overhead perks, taxes, insurance, legal responsibilities, and so on. Flexible team to quickly scale up and down your teams.
The use of a different piece of software to perform tests on the program you're building is referred to as AQA automation. Human testers had to conduct many of these jobs individually in the past, with the help of technology to reduce repetition.
In the case of AQA outsourcing, the vendor selects professionals that match your staffing needs and engages them on a turnkey basis on your project. When it comes to outstaffing, you get to pick the specialists for your team from the talent pool given by the outstaffing provider.
Honesty in a sea of mis-information! Zappletech is a full stack agency in regards to project management, billing and getting the work completed by top shelf developers.

Marco Taddei
Founder at WebMDT, USA
Always fast and professional. Exactly what we have needed for company with dynamic growing business. We were working together on automation testing framework.

Hennadii Bulakh
Manager at Sixt/Ride, Germany
I've really enjoyed working with Zappletech. To be honest, it's been better than having an in house team of developers. They are smart, hard working and pick up on projects easily.

Thomas Ugarte
Co-Founder, USA
My developers really enjoyed the trainings and consulting done by zappletech. We found the trainer very competent. Thank you guys!

Jakub Polomsky
Technical Module Owner, Austria
Zappletech have provided us with software development and test automation services, both in terms of guiding the architecture, and implementing a lot of test case.

Chris McVittie
Head of Technology, UK
testimonials
We can say a lot about ourselves. But we think it means much more coming from some of the people we have worked with. Here's what customers across the country say about working with Zappletech.
Contact us





Projects with QA processes improve product quality by 30 percent than those without QA processes.
Contact us today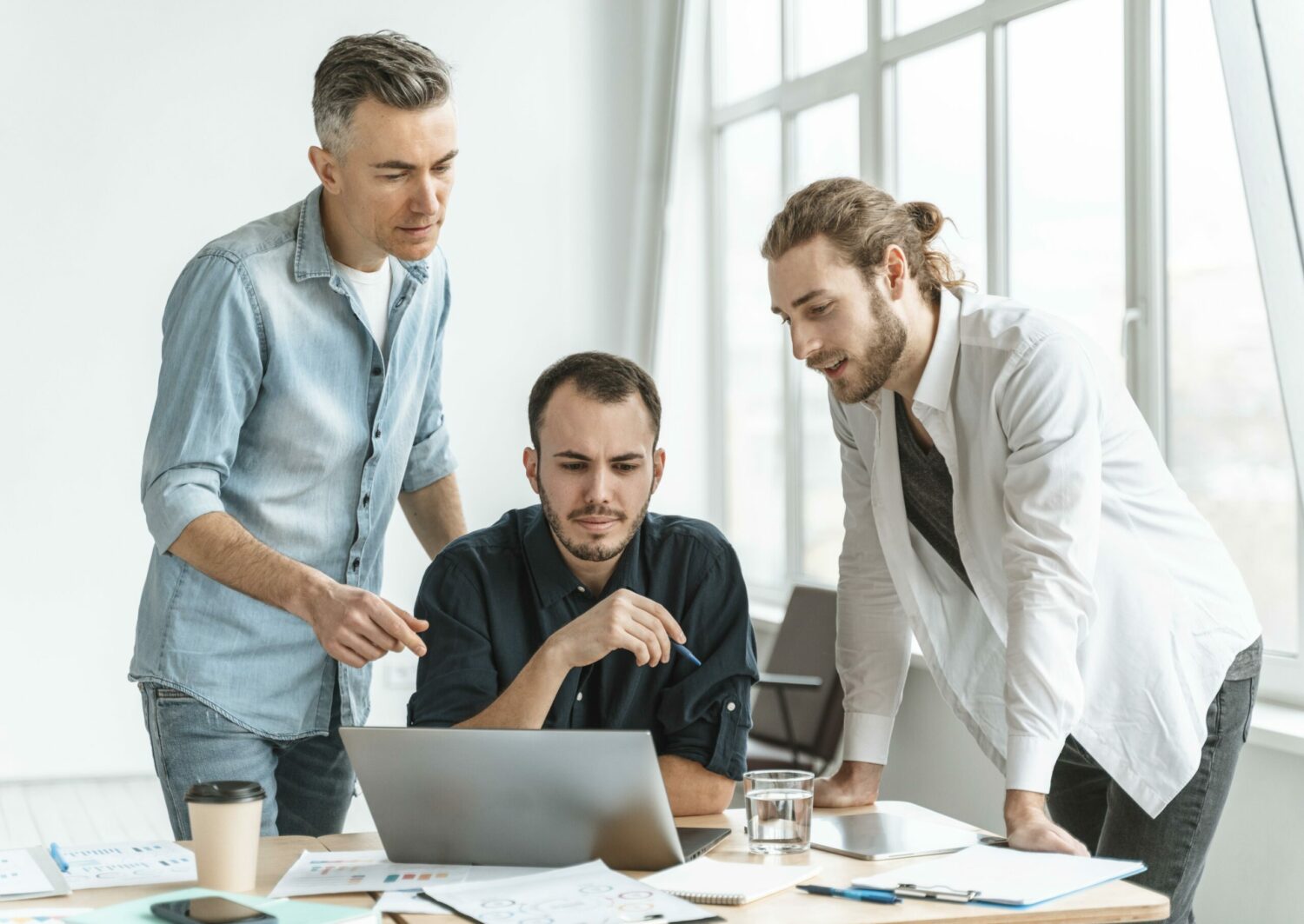 +40 projects
Join satisfied clients
Working with Zappletech, you will have quick engagement in 1-2 weeks, manage an organized senior-level engineering team with a product development mindset, and save up to 30% of the budget, time, and efforts compared to hiring and managing your in-house development team.
Start a project