With our services, you get faster releases, better test coverage, and more efficient detection of bugs. Zappletech QA automation engineers can assist you in selecting testing tools, developing test automation frameworks, maintaining your test environment, and implementing various automated test scripts.
Our services
Contact us
Advantages of
test automation
with Zappletech
Get a faster time to market
Automated tests have a short execution time and no unnecessary delays.
Improve test coverage
We automate thousands of manual tests simultaneously to maximize test coverage.
Eliminate human error
Humans make mistakes, but automated tests repeat the exact same steps over and over again.
Lower thecosts
Performing the same scope manually is much more expensive than automating it.
Our web test automation services:
We have significantly improved the KPI of various QA processes by automating testing, from security and usability to testing on different devices. Get a free and easy consultation. Let's discuss our cooperation!
Contact Us
Test automation strategy
Our test automation strategies are always custom-made to the project requirements. Build a process structure and get a return on investment.
Custom test automation framework development
If none of the existing frameworks suit your project, we create a custom test automation framework. This technique is used to release a project to the market two times faster than competitors.
Automated regression testing
Manual regression testing is time-consuming and expensive. However, automated regression test cases can be automated to free up resources for useful things and leave the robots to do the rest.
GUItest automation
Menus, sidebars, text boxes, buttons, fonts, colors, the direction of hyperlinks, and other elements are typically validated using automated GUI tests across different platforms.
Used to test the whole chain from top to bottom.
Automated performance testing
Our performance test scripts check browser, page, and network response times, server query processing time, the number of acceptable concurrent users, and other things. Used to make the application work within the required KPIs.
Automation script maintenance
Automation scripts must be added, reviewed, and maintained for each release cycle as your product grows and new features are added in subsequent cycles. Needed for efficiency and elimination of defects in the code.
End-to-end testing process
End-to-end testing allows us to evaluate the entire software for dependencies, data integrity, and connectivity with other systems, interfaces, and databases to replicate a production situation.
Infrastructure selection
Our staff will make sure that all testing procedures work on any appropriate device. With our experience in application testing services, we can select the most suitable device for your company's needs.
Test toolset of your choice
We work with software testing teams to help them manage, track, and maintain their tests. The tools we choose provide continuous integration and reliable delivery processes.
Transparent and efficient reporting
Our clients can check the status of their campaigns at any moment. We take the toolkit and set it up so that they can see the report at any time in the reporting system of your choice.
What is
Web Test Automation,
and how does it work?
Automation testing relieves the majority of time-consuming and monotonous human work. The majority of software available on the internet these days is delivered in the form of web-apps. These web-apps are accessed by browsers such as Chrome, Firefox, and others. Most people consider browsers to be nothing more than a tool for browsing the internet and viewing information. Those familiar with web-app development, on the other hand, are aware of how capable browsers are and how a good cross-browser testing tool is critical in designing browser-friendly web-apps.
QAs can automate repetitive browser tasks like interacting with web elements or filling out long HTML forms with the correct web test automation framework or tool. Teams may save time and effort by automating tests, getting faster and more accurate findings, increasing software efficiency, and focusing on innovation.
The use of web test automation does not negate the requirement for test cycle planning. In fact, when automating test cases, preparation becomes much more critical. It's important to know which tests are vital and should be prioritized. To get the most out of automated testing, all results must be scrutinized by human eyes.
Validation in various stages of development is greatly aided by automated testing. This allows developers, testers, and designers to find possible flaws faster, save time, and improve communication.
Test efficiency has improved
Although setting up the web test automation framework takes longer, the effort is compensated by the higher test coverage rates, which means each test validates a greater number of features and functions. The full test suite takes less time to run since automation moves faster. After automating tests, testers can focus on other duties and analyze test results once all test cases have been completed.
Our
web testing
process at a glance
We offer end-to-end web automation testing services, from roadmap planning to test tool selection, test execution, and test automation. You can accelerate software releases and reduce production defects by working with us.
Improve
Automation testing and test cases
Frequently Asked Questions:
Functionality Testing
Web Usability Testing
Interface Testing
Website Compatibility Testing
Performance Testing
Web Accessibility Testing
Security Testing
WebLOAD
Acunetix.
Netsparker
Test IQ
Experitest
Lambda Test
Selenium
Watir
Test automation is usually provided as part of the development process or as a separate service by most web development businesses. The major goals of automated testing are to improve software quality, make the development process more agile, and eliminate potential risks.
Integration
Interoperability
Security
Performance
Usability
Quality Testing, Exceptional Services
Honesty in a sea of mis-information! Zappletech is a full stack agency in regards to project management, billing and getting the work completed by top shelf developers.

Marco Taddei
Founder at WebMDT, USA
Always fast and professional. Exactly what we have needed for company with dynamic growing business. We were working together on automation testing framework.

Hennadii Bulakh
Manager at Sixt/Ride, Germany
I've really enjoyed working with Zappletech. To be honest, it's been better than having an in house team of developers. They are smart, hard working and pick up on projects easily.

Thomas Ugarte
Co-Founder, USA
My developers really enjoyed the trainings and consulting done by zappletech. We found the trainer very competent. Thank you guys!

Jakub Polomsky
Technical Module Owner, Austria
Zappletech have provided us with software development and test automation services, both in terms of guiding the architecture, and implementing a lot of test case.

Chris McVittie
Head of Technology, UK
testimonials
We can say a lot about ourselves. But we think it means much more coming from some of the people we have worked with. Here's what customers across the country say about working with Zappletech.
Contact us





Projects with QA processes improve product quality by 30 percent than those without QA processes.
Contact us today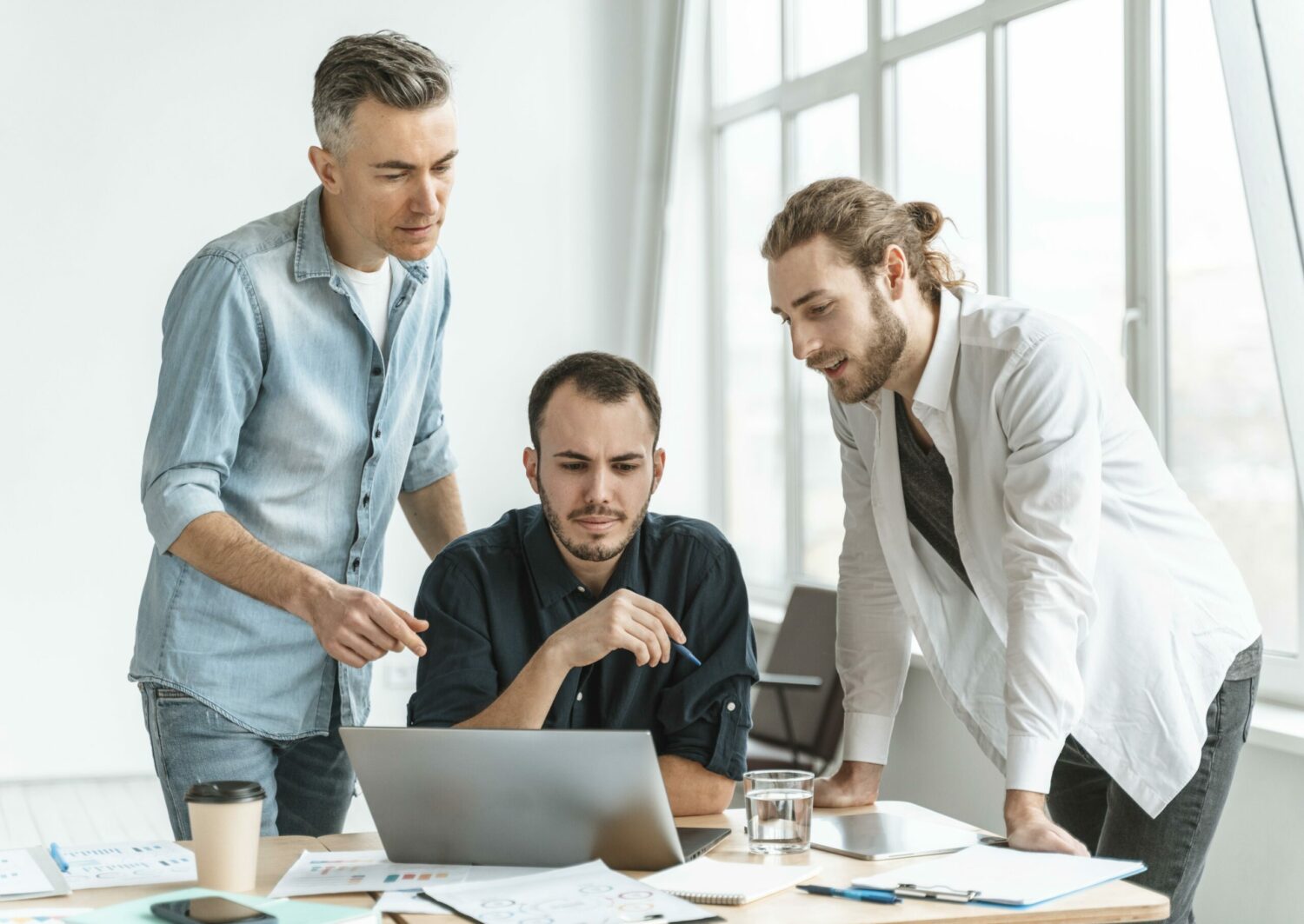 +40 projects
Join satisfied clients
Working with Zappletech, you will have quick engagement in 1-2 weeks, manage an organized senior-level engineering team with a product development mindset, and save up to 30% of the budget, time, and efforts compared to hiring and managing your in-house development team.
Start a project