Functional testing services
Make sure the only expert who matters – your user are gives your app the best possible rating. Zappletech offers functional testing services to assist outstanding firms in creating products that their customers enjoy.
Free project estimation
Contact us
Advantages of
functional testing
with Zappletech
Ensuring the customer satisfaction
With us you can be sure that you will be satisfied with the
result.
Producing a defect-free product/software
We carefully test all products to make sure its
successfull
Ensuring of meeting all requirements
Zappletech team first task is to ensure all points are met with our clients
Security and
safety
Choosing Zappletech you must be sure with the security and safety of your project
Functional testing services are what we provide:
When you hire a functional testing organization, you're almost certainly signing a long-term contract. We start with the first implemented feature and work our way through the app's completion and the first user. Today is a casual free consultation. Let`s discuss our possible cooperation.
Contact Us
Feature testing
Every new feature you add, or every change you make to an existing feature, improves your product and sets it apart from other similar items on the market. At the end of each iteration, we undertake feature testing to ensure that the functionality implemented in the current build is correct.
Full system testing
When your product is ready for release, we focus on evaluating the application's end-to-end flow, not just individual features. Every user scenario is validated from the perspective of the end user, ensuring that the functionality matches the specification criteria.
Regression testing
Regression testing is an important phase in product development that ensures that recent code modifications haven't caused any issues with the existing system. We use test automation techniques to re-execute previously completed test cases in order to do regression testing.
Automated functional testing
It's possible that you'll need to speed up your testing to keep up with your short development cycle. When establishing important, repetitive, and complex test procedures, we automate functional testing to save time, decrease expenses, and boost efficiency.
Smoke testing
Our goal is to verify that a program's essential functionality is checked and that it is ready for additional testing. This prevents a QA team from performing a thorough test on software that can't execute basic tasks.
User acceptance testing
Zappletech's main objective with this type of automation is to confirm end-to-end business flow. It doesn't care about typos, misspellings, or system testing. User Acceptance Testing is done in a different environment using data that is comparable to what is utilized in production. This sort of black box testing will involve at least two end-users.
End-to-end Agile testing
End-to-end testing with Zappletech allows you to test an application in its entirety, as well as its interactions with other apps, as if it were being used by a user.
Regression testing
The goal of Zappletech is to catch any faults that are mistakenly introduced and to verify that previously eradicated defects cannot be recreated.
Black box testing
We can utilize black box testing to see if a new version of the program has a regression, or a decline in capabilities, from one version to the next.
Manual and automated testing methodologies
The various strategies or approaches used to test an application to ensure it behaves and looks as expected
Our
functional testing process
at a glance
We offer end-to-end functional testing services, which include everything from roadmap planning to test tool selection to test execution and growing test automation. You can accelerate software releases and reduce production defects by working with us.
Analyze
Software
requirements
Determine
The expected
outcome
Honesty in a sea of mis-information! Zappletech is a full stack agency in regards to project management, billing and getting the work completed by top shelf developers.

Marco Taddei
Founder at WebMDT, USA
Always fast and professional. Exactly what we have needed for company with dynamic growing business. We were working together on automation testing framework.

Hennadii Bulakh
Manager at Sixt/Ride, Germany
I've really enjoyed working with Zappletech. To be honest, it's been better than having an in house team of developers. They are smart, hard working and pick up on projects easily.

Thomas Ugarte
Co-Founder, USA
My developers really enjoyed the trainings and consulting done by zappletech. We found the trainer very competent. Thank you guys!

Jakub Polomsky
Technical Module Owner, Austria
Zappletech have provided us with software development and test automation services, both in terms of guiding the architecture, and implementing a lot of test case.

Chris McVittie
Head of Technology, UK
testimonials
We can say anything we want about ourselves. But we think it means a whole lot more coming from some of the folks weave worked with. Here's what nonprofits across the country have to say about working with Zappletech.
Contact us





Projects with QA processes improve product quality by 30 percent than those without QA processes.
Contact us today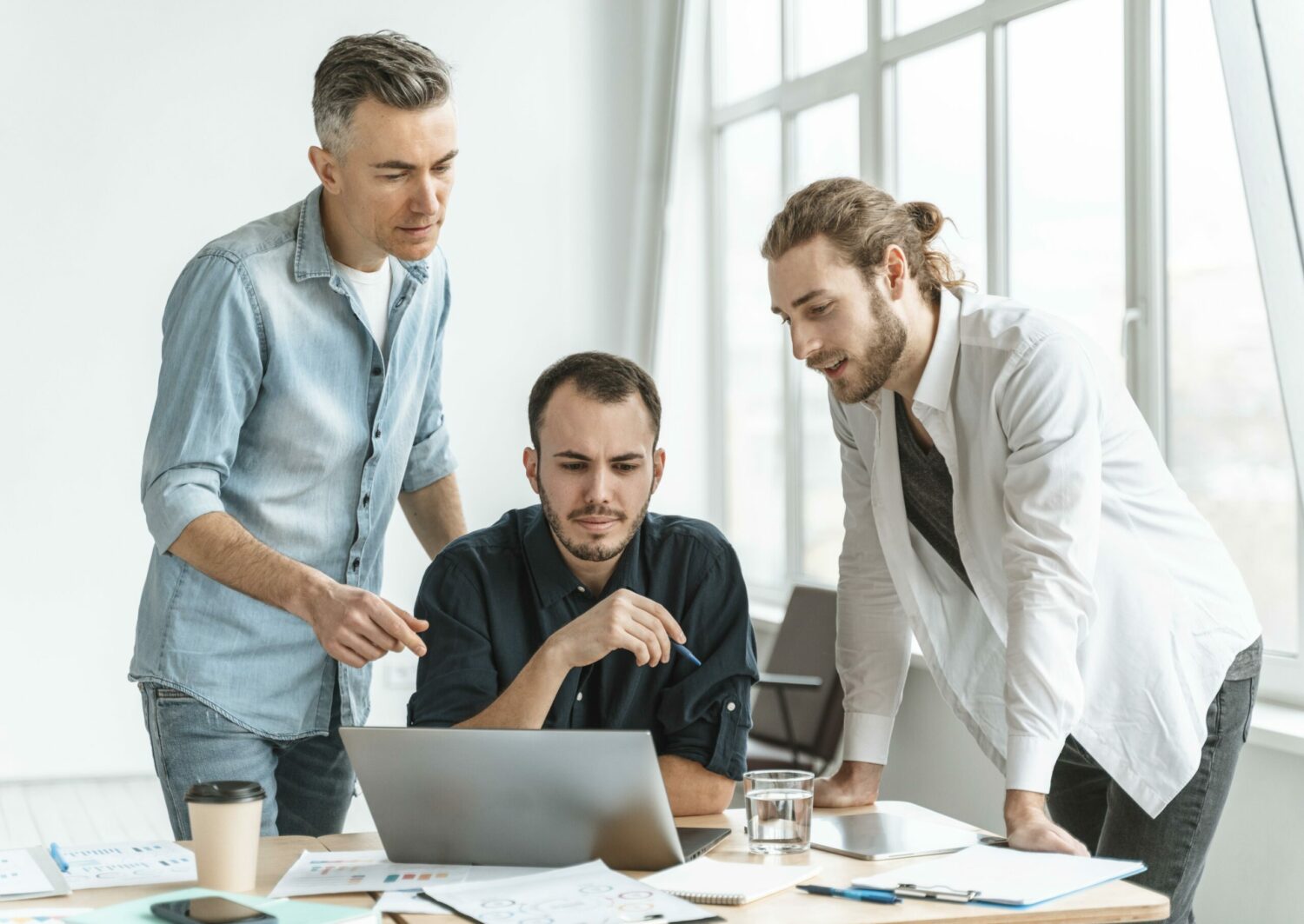 +40 projects
Join satisfied clients
Working with Zappletech, you will have quick engagement in 1-2 weeks, organized senior-level engineering team with a product development mindset, save up to 30% of the budget, time and efforts compared to hiring and managing your in-house development team.
Start a project