Android App Automated Testing Services
Do you want to quickly and efficiently test your Android application for a number of devices? Use Zappletech's services and entrust testing to industry professionals with years of experience in effective Android testing.
Our services
Contact us
Each professional on our team has exceptional skills in Android mobile application testing, so they ensure the quality of the digital solution at each iteration.
Your project is assigned a specially selected team of professionals with experience testing Android applications on all modern devices.
Leverage the years of experience of Zappletech mobile Android application testing professionals to implement business software of the highest possible quality.
Contact Us
Native mobile Android application testing services
We provide Android app automated testing services, ensuring the highest possible quality. We test its performance, compatibility with current Android devices, and usability. We perform comprehensive and effective testing of each software component to ensure you get a top-notch IT product.
Web mobile Android application testing services (including PWA, SPA)
Full testing of your Android application, including its browser version. The team's professionals focus on its performance, UX, and compatibility with all devices listed in the specifications. This ensures the highest quality of your Android application.
Cross-platform mobile Android application testing services
We provide comprehensive Android app test automation, creating personalized algorithms for testing Android applications on various modern devices. We provide testing not only on the functional component but also on your Android application's UI/UX, design adaptability, and performance.
Android App Automated Testing Services
We Offer
Android testing services include a full range of QA and testing processes. The most effective and popular Android testing services from the professional Zappletech team:
Usability testing
Testing your product for Android, focusing on the needs of the key target audience of the IT solution and business.
Productivity testing
We ensure the proper performance of the Android IT solution by testing it with modern methods and tools.
Adaptivity testing
Testing your Android software for compatibility with all devices stated in the application's specifications and documentation.
Functionality testing
We conduct Android automation tests to study the functionality and its performance in each iteration.
Security testing
Testing your IT solution on Android, studying its security and corporate information and communications protection.
End-To-End testing
We provide comprehensive Android mobile application testing services, checking against all industry standards.
Why Choose Zappletech to
Test Your Android Apps?
Delegating a project for testing services for Android-based IT solutions to Zappletech professionals is an effective way to get rid of 99.9% of the technical issues of your digital product for Android. With us, you will receive the following:
12 years of professional experience in the Android software testing services market.
A dedicated team of professionals with Middle and higher-level experience in testing Android-based projects.
Coverage of testing services for the entire range of Android devices.
Access to a staff of professionals, where everyone has the experience for comprehensive Android application testing.
Android testing services that include not only testing but also professional support of the IT solution.
Comprehensive assistance in designing and testing Android ideas from professional engineers with experience.
Streamlined testing services for Android devices and more.
A maximum number of professionals and testing services for your Android project.
Top-quality Android testing services from professionals.
Speed up your application deployment with Android testing services.
By delegating your Android application testing project to Zappletech professionals, you can be sure of your digital solution's quality, reliability, and profitability.

FAQs about
Android App Automated Testing
Usually, Android testing services are cheaper than testing other types of software. The price for Android testing is formed individually. It depends on several factors: the scale of testing, the number of functions to be tested, Android devices, the level and experience of the professional, etc. For more information on the cost of Android testing, don't hesitate to contact a Zappletech representative.
Android mobile testing services are necessary to ensure the maximum quality of your Android-based IT solution for many devices.
We are professionals with many years of experience in effectively testing mobile solutions for Android. For us, being professional means knowing how to effectively test software for all Android devices and guaranteeing the highest quality of the product testing process on these Android devices.
Projects with QA processes improve product quality by 30 percent than those without QA processes.
Contact us today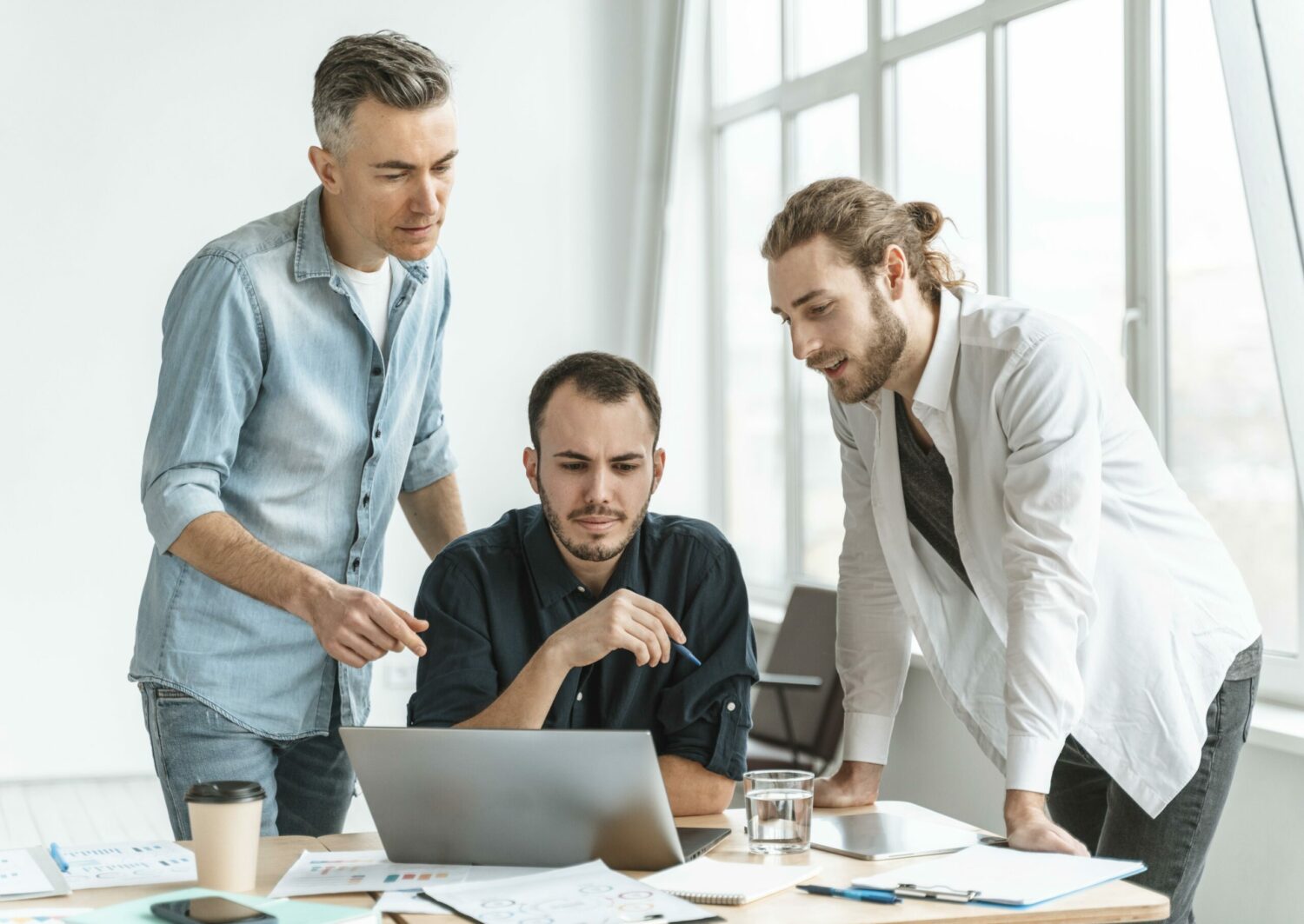 +40 projects
Join satisfied clients
Working with Zappletech, you will have quick engagement in 1-2 weeks, organized senior-level engineering team with a product development mindset, save up to 30% of the budget, time and efforts compared to hiring and managing your in-house development team.
Start a project