Melissa Tondi, director of education for the Guild of Quality Engineers and chief consultant for Disrupt Testing, spoke about the misconceptions about test automation. She drew the audience's attention to what automation is and, more importantly, what it is NOT.
What is test automation?
Test automation makes people more efficient, not less important. It is a standard method and strategy for using tools to increase the execution of test cases, scripts, scenarios. Automated tests rely on input but can only output limited pieces of information.
What is it not?
Test automation is not a silver bullet. It won't instantly boost productivity, but if the strategy is planned and implemented properly, the team will not be afraid to make mistakes while providing immediate feedback to release a better product.

It is not comprehensive testing but one of the components of the overall strategy.

It is not "testing" — testers test! There must be close interaction between the program and the person.
Misconceptions about test automation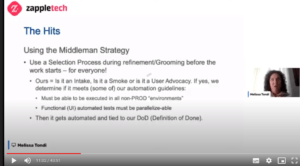 A large number of automated test cases is guaranteed to lead to success by improving the quality of the released product. It is false.

The team must have a separate QE responsible for automation, while their role is exalted above other team specialists. Or even more, an entire team dedicated to automating tests that have already been made.
Using an intermediary strategy is also an issue. In this situation, test automation is the responsibility of a person who is not in a team the whole time. They cannot acquire all the skills and knowledge available through close interaction with the team.
But one of the biggest mistakes is the belief that auto-testing can replace a person.
Ways to eliminate the misconceptions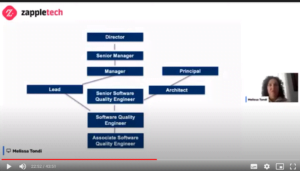 Instead of talking about the number of automated tests, you need to pay attention to automating the proper tests.

If you have a large backlog of automation work, a contractor is the one you need. As for the misconception that QE knowledge and skills are supposedly the most valuable, you should try to create a team within which there will be a good potential for the advancement of each of its members.

A separate team should be built into planning, refinement, and preparation sessions and ensure close interaction with manual testers.

To avoid the strategy of an intermediary, it is worth hiring a QE with a specific set of skills during team building. Then your organization will have QEs with test automation experience, QEs with performance testing experience, and other professionals you need.

The goal of automation is not to replace people. The tester must interact with the software to meet user needs.