The PractiTest report shows excellent statistics: 78% of organizations value QA's contribution to the viability of IT products. That's because application tests during development reduce bugs in the final versions or even after the program is released to the market. Current trends indicate a priority vector for developers: user experience and usability. To ensure the good quality of an IT product, QA specialists are usually involved, or just testers.
To get the job done, QA experts use various tools with different purposes, syntaxes, and supported technical stacks. Today we will talk about the most famous and widespread one, Selenium Web Driver. ZappleTech collected and analyzed all available info and supplemented it with their experience to tell you about all the nuances. In this article, we'll talk about the most suitable use cases for Selenium, namely automated black and white box testing.
Features of different methods
There are 2 key methods of checking IT products for code and functional errors: black box and white box. They are an integral part of the QA job and consume about 70% of resources in each sprint. To optimize the workflow, they write cases at each step. The test object, input data, and the expected result are indicated there. Anything that goes beyond expectations is considered bugs.
Comparison table: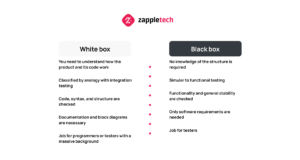 Since these checks take too much time, some can be automated. Namely, tests that are often repeated or constantly monitored by QA specialists. Let's take a closer look at both options in terms of automation.
Automated black box testing
Since the black box method involves working with an unknown object, the tasks of its automation are:
Testing the functionality for stress resistance.
Eliminating hassle when trying multiple values.
Loopback of recorded actions.
Parallel checking of different versions of the product.
Testing the general condition of the program.
Accelerating work on the project.
This basic testing method does not require special knowledge and extensive experience in QA. Most of the tasks are based on how users interact with the program. Scripts allow you to transfer the approximate sequence of actions into the code and replay it cyclically. The bottom line can be either positive or negative. If failures are avoided, the element is working correctly, and if an error appears, the bug is caught, and it must be described by adding to the list of fixes for developers.
White box automation testing
White box involves working with known variables. The correspondence between the expected result and the actual is checked.
Therefore, the tasks of its automation are:
Cyclical verification of input data variation.
Optimization of the workflow in sprints.
Search for deviations in program functions.
Examination of the surface areas of the product.
Acceleration of interface validation.
Improving the efficiency of QA in general.
As we said, we work in the known areas of the app. It is assumed that we already know exactly how the element works and can predict its behavior during the test. The main problem of this method is that, unlike the black box, we do not localize the problem and only detect it. It complicates the QA process and requires a more sophisticated approach to every bug found. This testing is often provided by developers, but sometimes it is delegated to trained testers who know how to write code and can find the source of the problem.
Selenium: the perfect testing tool?
Did you know that Selenium is one of the most in-demand test automation tools? According to QATestlab, it is among the most popular solutions for checking for errors in web apps. We approve the results of this research because our experts also use Selenium in projects for black box automation, white box automation testing, and parallelization.
Although many testers consider it one of the most convenient tools, some believe that it has many drawbacks. However, it does not affect the popularity of the solution. Its cool features outweigh the weaknesses on the scale of quality, which makes this product almost perfect for test automation. Let's take a closer look at the pros and cons of Selenium.
Advantages of the tool:
Completely free and open source.
Full integration with Agile/DevOps methodology.
Large user community.
Wide range of mobile and cloud emulation platforms.
Ability to use about 100 channels for testing.
Integrated test environment runner.
Also, there are various libraries of plugins, frameworks, and extensions for the program. Selenium works with most of the popular technical stacks and can record and replay chains of actions.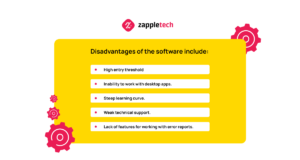 Basically, these points are offset by the advantages that make Selenium the most popular tool in the arsenal of testers.
How testing is automated with Selenium
Let's figure out who makes scripts for testing with Selenium. For most of the "classical" testers, a manual method for checking functions is sufficient. Actually, no one demands more from them. The main responsibility for automation lies with the QA industry experts, Quality Engineers. They create test scripts and scenarios, describe them in cases, and send them to the QA department.
To work with automation, you need:
Code on popular programming languages ​​and understand Selenium syntax.
Be familiar with the code of the app and its functions.
Know how to work with complex algorithms.
Have a detailed description of cases.
Have development and testing skills.
Follow the project roadmap.
For the average tester, automation through Selenium turns into a black box method since it is unclear how the script works and how it checks the app. Only QE experts and developers can interpret reports, and it complicates reporting and analyzing errors. Despite some difficulties in using this tool, we will try to explain how both methods are automated in practice: black box and white box.
White box method in Selenium
To write a script and authentic user scenario, you need to clearly understand how the app works because the algorithm is built on the dependencies and syntax of Selenium. As a rule, testing is performed according to a pre-formed scenario and corresponds to the roadmap markings. It includes all critical features, test cases with expected inputs, and comparison. The script comprehensively tests all the finished code, conducting a series of one-by-one checks.
Selenium black box testing
The black box method appears from the automated white box method in Selenium. But only for ordinary testers. QE experts consider tests as sequential or parallel checks of the system's functionality, performance, and stability. It is based on the traditional method described in technical language and presented as a script with an algorithm in a test environment.
Conclusion
Automation with Selenium means using almost all known techniques in a single test environment. All checks can be performed separately or in a complex, for example, during regression testing. It speeds up finding errors and optimizes the work of the entire QA department. But at the same time, it is a challenging and complex task that only experts can solve.
ZappleTech specialists have been working with Selenium for over 10 years and have extensive experience in automated testing of mobile and web apps. By ordering a QA service from our manager, you get a responsible team that joins your project at any stage and integrates into the work as quickly as possible. We will save your time and budget by promptly testing an IT product during sprints, cleaning it from bugs, and checking the functionality before release.
If you liked the article, leave your comments, questions, or suggestions, and we will answer you. See you soon, dear readers!