If you are interested in the future of automation testing, you probably know that the tools are constantly improving and acquiring new functions. According to the forecasts of business analysts, the QA market will reach $28.8 billion in 2024. As we remember, initially, programmers were forced to distract from the coding process to solve routine tasks. The first testing groups appeared at the beginning of the 2000s. Their main job was finding bugs at all stages, reporting, and sending reports to developers. Now the mechanism has undergone several significant changes and lost almost all past features.
The experts from the ZappleTech team have collected interesting info, analyzed it, and are glad to share their predictions on the future of QA automation with you.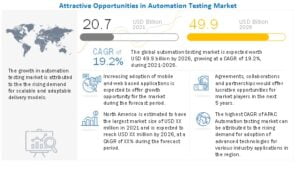 A little QA history
The beginning of the 80s is considered the starting point in the emergence of testing as an independent process. At that time, the Waterfall model was actively developing, which nowadays has become a classic and sunk into oblivion. Of course, the QA process was rigidly tied to the current methodology, so its efficiency was practically equal to 0. The nastiest mistakes appeared at the end of development. Imagine how problematic it was to make changes to an almost finished product.
First experiments
After 1990, special tools appeared in QA that caused discomfort instead of simplified testing. Their functionality was strictly limited and rarely matched the assigned tasks. This decade was time for experiments with new development models and QA like Scrum, RAD, or XP.
Flexibility as the foundation of IT development
At the beginning of the 2000s, the still current development method appeared, called Agile. At the time, IT professionals were experimenting with similar methodologies and introducing new standards for developing IT products. So, now we can say that their works were effective. Even more, they are quite popular in IT development. Another step was made after 2010 when IT conquered virtual spaces. Cloud services became the basis for various web applications, and testing turned to be more loyal to the performers. Such tools as Selenium appeared. They have become legendary and acquired new functionality.
Chasing deadlines
The future of automation testing in 2022 is quite predictable. At the beginning of the second decade, QA got a powerful kick and changed its vector. Standard manual testing exists together with automated scripts. They run parallel with development, regression testing, and manual testing. It reduces the time required for quality checks. Introducing sprints, QA teams effectively track most bugs and quickly send reports to programmers who fix bugs. It positively affects the development timeline. As a result, projects are delivered on time.
Testing as the key to the product's viability
We at ZappleTech believe: the more bugs are identified during the development, the fewer remain in the final version of the product. It is currently impossible to release a program or web application with no bugs, but it will change in the future. The development of QA is fast, and it gives hope for the bright future of automation testing.
Problems solved by automated testing of IT products:
Limited scenarios. An infinite number of checks can be provided with templates, considering human mistakes and external factors.
Data processing speed. The tool checks more scenarios than a manual tester in a shorter time.
Reporting. Automatic reports indicate problem areas of the code and describe the problem.
Testing variability. Within one test, several behavior models of the algorithm can be specified.
Multithreading checks. Regression Testing, Unit Testing, E2E are performed at the same time.
Relevance of results. Even with random inputs, the tool produces a predicted result or bug report.
Human factor. Errors associated with staff overwork or their irresponsibility are excluded.
Cross-platform tests. Tests are launched simultaneously on the necessary platforms, browsers, etc.
So, developers receive relevant bug reports timely, fix the code, and send it to QA specialists for re-analysis. Yes, manual testing is still suitable, but it helps to check the results of fixes. Although, we are sure that in the future, automation testing will completely replace it.
DevOps, Agile, and NLP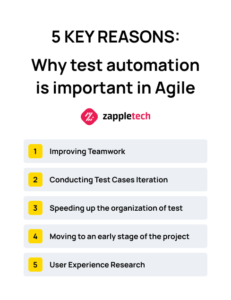 If you are interested in QA and follow the trends, you know that DevOps and Agile are now in demand by IT development teams. Digital tools do not just fulfill tasks but turn into art. For example, a good case and a cleanly designed validation template in Selenium effectively check the application for bugs and delight the eye with its aesthetics. We mention this because writing scenarios seems to turn into a visual attraction in the forecasted future.
Now QA professionals experiment with new testing methods, e.g., with dictionary descriptions of cases. Codeless tests will lower the entry threshold and provide companies with new talent. Creative thinking and no QA background, a person is not limited with standard logic, so can implement extraordinary ideas to test software functionality and interface. The workflow is simplified, so people are encouraged to introduce new mechanics. NLP (Natural Language Processing) will also be a QA trend for the next decade and beyond. It is considered the technology of future automation testing.
ML and AI in QA: does the code have a future?
The idea of ​​introducing AI into IT products has been worrying the minds of specialists for many years. Unsuccessful attempts are made from time to time. More precisely, the attempts are successful, but they are not related to AI. In fact, AI must execute algorithms, learn and improve itself, and independently develop IT products. Sounds like a story from a science fiction book, doesn't it?
Okay, if not exaggerate, then indeed, the introduction of AI will simplify and speed up most test automation operations. In the future of automation testing, AI and ML will occupy key positions, along with NLT and No-code development. But what about no control over the relevance of the results? No way. QA specialists will continue to be in demand in IT development teams. They will check bot reports, run manual tests, issue commands, and make script templates.
Benefits of using ML
What is ML in general? It is a set of algorithms that process information, store it, and learn to analyze it. No, it is not a full-fledged AI, but just a complex system that requires operator intervention when making decisions. Nevertheless, it belongs to promising technologies and will be used in the future of automation testing for:
Learning user scenarios, their modernization, and reproduction in a particular environment.
Randomization of test patterns using experience gained from external sources.
Minimization of errors during case reproduction in automation tools.
No human factor in the description-check-output chain.
AI training in an organic environment with users, developers, and testers.
It is only a small part of the capabilities of ML technology. Now it is difficult to imagine the range of prospects that open up when using ML for testing. One thing is for sure: the future of automation testing will optimize most routine tasks and speed up basic processes.
Benefits of using AI
The AI we see now is just a shadow of a full-fledged software superintelligence with limitless potential. Now its computing power is enough only for basic tasks. But years will pass, and AI technology will develop, becoming an integral part of almost all IT products. AI will become an excellent assistant to all testers in the future of automation testing.
In QA, it will be used for:
Fully automated catching bugs.
Optimization and issuing relevant bug reports with the most detailed descriptions of problems.
Learning user scenarios and reproducing them when testing products.
Eliminating the human factor in testing or writing cases and reports.
Delegating primary duties to self-improving code to control its activity.
Despite the pessimistic forecasts regarding worldwide enslavement by SkyNet robots, AI is an advanced tool for all areas of business, manufacturing, and IT. With its help, you can simplify processes and ensure the highest performance quality.
Trends in QA scenarios
Nowadays, testing by users is still relevant. The logic of the interface, code, design, and aesthetics are checked. User convenience is ranked first among the priorities in developing IT products. Customer focus is a trend that will last for a long time.
What is the future of automated testing?
The future of automation testing is AI, ML, NLT technologies, fundamentally new methodologies, and acceleration of development without quality loss. Now we can only predict and dream. Although, we hope that news comes soon, and we will tell you more about this topic. Ask your questions in the comments, and we will answer everything.
See you soon, dear QA professionals and readers of our blog!