Introduction
Automation testing is the process that helps in improving test coverage, finding bugs and identifying bottlenecks. It helps the team to identify inefficiencies and makes the team more efficient and more productive, saves money, time, and effort. Test automation process is not as simple as it looks.
Test automation has multiple benefits that help in the testing of the applications and also make the test engineers' work easier. It is important to use automation correctly so that it could really improve the working processes in the application, but not be a waste of money.
This blog will help the reader to understand what automation testing is, when to go for it, and most importantly, when not to go for it.
When to use automation software testing?
There are many reasons to use automated software testing. It can be used for testing, validation, and quality assurance, improving productivity. Here are some factors when it's better to introduce test automation:
If you are working on a big project that is impossible to test manually
If you have to run a big number of test cases during a single test cycle
If you are not able to perform all the test cases manually
If you have to test the software on several browsers \ operation systems \ environments at a time
If you have to use a big number of data for testing
Automated software testing will greatly increase the efficiency of your business processes. Let's take a closer look at the benefits of implementing automated software testing in your project.
Cutting the costs
Automation can save you a lot of time and money. Unlike manual testing, it's also possible to scale automation testing and reuse scripts when you're testing multiple projects. As a result, it can be seen as a way of improving your business. However, it's impossible to run automation testing for free. You need to know when automation testing is the best option for your project.
A general rule is that you should use automation testing as long as you can save money and still deliver a quality product. The time of the project is also a deciding factor for automation testing.
If it is a one-time project, the automating may not be reasonable. If the project is a long-term one, automation is able to cut the development costs, but the time and quality of the product should also be taken into consideration.
Automating frequent and repetitive tests
Testing is an important part of a software development lifecycle. It enables them to perform tests more quickly and run more tests in less time, as well as increasing the chances of finding bugs at an earlier stage of development. However, performing these tests manually can be time-consuming, difficult to maintain, and inaccurate.
By automating repeated tests, you can make sure that the tests can be run more frequently and rapidly. The issues can be spotted as they arise, rather than reacting to ones that are already receiving complaints and losing your users. This increase in efficiency helps to improve the reliability of the software and the speed at which it can be delivered.
Saving time
Automated software testing allows the development team to test the product without the need for human interaction. Testing software builds without automation will require a lot of time and effort. But, if a team is using automation software testing, they will be able to spot errors in seconds.
The software is tested through the use of scripts and other automated tools. The team will also be able to find errors that may have gone unnoticed before. It will be able to test the software build repeatedly without having to do it manually. As a result, the software development team can save time and improve the quality of their work.
Improving the quality
The first step in improving the quality of your software is by automating testing of the core customer experience. Test automation will help you prevent bugs from making it to production You can configure the tests to constantly check if the software is running smoothly and flawlessly.
With test automation, you will also be able to compare the expected results to what you see in real life If you find that it isn't, then you can make changes accordingly to solve the issue.
Running multiple tests at once
Test Automation software allows you to run multiple tests simultaneously, increasing the efficiency of the testing process by a significant amount. For example, if you have a test script that takes 3 hours to run on your regular test server, you can run the same test script in under a minute on a test server that is dedicated to running tests.
The test automation software has a built-in scheduler, allowing you to schedule tests to run at specific times, or at random times. It also has a built-in reporting system, allowing you to see the results of every test run.
Using multiple data sets for a single testing scenario
In some software components, software testers must run the same test cases with multiple data sets. For example, data sets generated from different sources such as Excel or text files.
If the software tester needs to conduct the test case with multiple data sets, there is a need to collect the data files, sort the data sets as needed, compile them in the right order, and prepare the software package for the test case execution. The challenge is that this task is tedious and time-consuming.
To work with multiple data sets, software testers can use a test automation tool like QTP. The test automation tool will run the test case with the data sets in an automated manner. The software testers can then review the test case and make the necessary changes.
Common automation testing mistakes
Adopting software test automation is becoming increasingly popular, but it can be difficult to avoid making mistakes. It can be hard to know what to automate, and when to automate. In order to avoid the mistakes mentioned below, it is important to have a clear understanding of where the automation should be implemented. The mistakes mentioned below can cause the automation to fail, impacting ROI.
1) Starting without a pre-defined scope of testing
A key step in performing a test is to define the scope. It can be as broad or as narrow as needed. However, it is important to understand the scope of testing that needs to be performed before starting the execution.
This knowledge can help to ensure that the right resources are being used, and the right time is being given to properly execute the test. In order to avoid confusion, it is important to have the scope of the test defined before the test is executed.
2) Starting without a test plan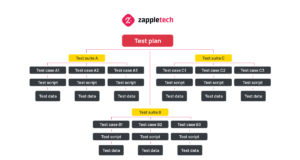 In software testing, a test plan is essential. It guides the person responsible for performing the test in the best possible way. It is important to have a plan to make sure that the tests are conducted in an organized and efficient way. It also helps to have a plan to keep track of the test iterations.
In order to create a test plan, you need to have a clear idea of what you want to achieve with the test. Once you have the idea, you can document it and then make your planning document. The plan should be based on a number of things, including the test objective, test scenarios, resources required, time required and approach being taken.
3) Ignoring the CI/CD Pipeline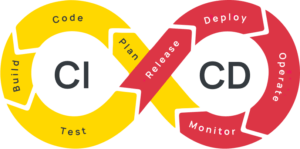 Automated tests are an important part of any software development process. By integrating test automation with the CI/CD pipeline, you can ensure that your tests are being executed during your build process, which will help you to continuously improve the quality of your software.
To integrate test automation with the CI/CD pipeline, it's important that the tests are run from a single data set. This means that your tests are created to use the same data set that you'll use for the pipeline. If you have multiple data sets for your tests, it's important that they all use the same structure.
4) Testing with similar kinds of datasets
When you are testing a product, it can be hard to get an accurate representation of what the product will be like in the real world. For example, a business might be looking to test their new website to see how it performs on their server. However, the testing of the website might not be realistic if it is just tested on its own server.
What they could do is use a few different data sets in order to test the website. One data set might be from their server, and the other data set might be from a completely different server. This is a way to test the website in a more realistic way.
5) Ignoring Code Reusability
Reusability has become an important topic in software development, especially with the advent of test automation. Code It is essentially the practice of taking code that has already been developed and using it in a new project.
This way, the time and effort that are invested in creating the code are not wasted. Testing automation is often used as a tool for reusability, but it can be used for other purposes as well.
6) Attempting to Replace Manual Testing
It is important that you know that automated testing is not a replacement for manual testing. Using automated testing to replace manual testing can have a negative impact on the quality and reliability of software. It is always important to remember that manual testing is still necessary, in order to make sure automation is utilized correctly
Conclusion
We hope you enjoyed our blog post on the mistakes in software test automation. Software test automation has great benefits for both the product owner and the test engineers, but it is important that it be used correctly.
If you have any questions about software test automation, contact our team for a free consultation. We would love to hear from you!